Real Estate Laywers in Spain
Get assistance Investing in Spanish property
Buying a Property in Spain with a Lawyer's Help
With the help of our qualified lawyers, smoothly navigate the process of purchasing a property in Spain and begin enjoying the benefits of ownership in this dynamic market.
To request a free consultation case, please provide us with your contact details below and we will contact you via email or phone.
How can a Real Estate lawyer help me?
There are several ways our real estate lawyers can help you with the purchase of a property in Spain:
Reviewing and explaining legal documents: A lawyer can review and explain any legal documents related to the property, such as the sales contract and title deeds.

Negotiating on your behalf: A lawyer can negotiate on your behalf with the seller or their representative to ensure that your interests are protected.

Checking for any encumbrances on the property: A lawyer can check for any encumbrances, such as liens or mortgages, on the property to ensure that you are not purchasing a property that has outstanding debts.

Assisting with the transfer of ownership: A lawyer can assist with the transfer of ownership of the property from the seller to you, including ensuring that all necessary documents are filed with the appropriate authorities.

Advising on tax implications: A lawyer can advise you on the tax implications of purchasing a property in Spain, including any applicable stamp duty or capital gains tax.
What Our Clients Are Saying
Don't try to go through the Real Estate process on your own. Seek the help of an experienced real estate lawyer to increase your chances of success and make the process as smooth and stress-free as possible.
🇪🇸 Benefits of Investing in Spanish Real Estate
With the help of our qualified lawyers, smoothly navigate the process of purchasing a property in Spain and begin enjoying the benefits of ownership in this dynamic market.
At Lexidy, we offer a 360-view service.
Whenever you come up with the idea to purchase a property in Spain, we will recommend websites where you can take a look at different properties all across Spain and do a complete takeover of the transaction. 
Well, first it would be with you signing a Power of Attorney in your place of residence or you can come to Spain to sign it.
The second you find a property that you like, you either visit it or the estate agent takes videos and pictures of the property for you, that is the exact moment where we will spare you the tedious task of dealing with an estate agent that would barely speak English or French since all of our Real Estate Law specialists are fully fluent in both languages besides Spanish of course; this is crucial for the entire negotiation process that will come down when drafting the Reserve Contract and Arras Contract.
Besides the negotiation process, part of our services is to perform the Due Diligence over the property that you intend to purchase, just to make sure that everything is in order from a legal perspective, for instance, the charges, encumbrances, liens and whatever other debt that the property might have, as in debts with the community of neighbours (spills) or with the town hall/city hall.
We are proud to say that we have several partnerships with architect firms all across Spain, not only for technical inspections of your future home but also for renovations, certificates of habitability, elaborating blueprints of your property and also to fully construct a home from scratch.
After all of these steps have been completed and the day of the final purchase deed arrives, our services do not stop there, we also take care of registering the property within the Land Registry, we settle the taxes for you, we notify the community of neighbours (in case there is one) that you are the new owner of the property and last but not least, we also help you to register in the town hall as the person living in said property.
A well-crafted lease agreement specifies the terms of your rental agreement, lowers liability, and helps protect your investment. As a landlord, you need a high-quality lease agreement that both you and your tenant trust. We have three types of contracts depending on the property asset: residential; commercial; and short-term.
Property disputes are often an inevitable part of owning, developing or occupying real estate in Spain. Our team of experts is here to assist investors, developers, landlords, tenants, financiers and all other parties involved in commercial real estate disputes. All situations can be resolved with professionalism and dedication.
We ensure that all the appropriate checks and investigations are properly conducted. By ensuring that the property is safe to buy, Lexidy saves its client time, money and stress. Spanish property clients need specialist advice from legal experts who know the system. That's where we come in – invest in Spanish real estate with Lexidy.
An arras is a document used when purchasing a property. It requires the buyer to deposit 10% of the sale price before the terms of the sale are agreed. It's very common in Spain and a well-crafted Arras specifies the terms of your deal, reduces your risk and protects your investment against the successful completion of the purchase.
If you need to have a legal representative in Spain that manages your manners on your behalf, while you are not present, Power of Attorney is the perfect option. A Power of Attorney is a legal document that grants an individual or a group of individuals the right to act on behalf of a person in areas where they need it.
Find you Real Estate Lawyer
Investing in Spanish real estate can be somewhat risky if you don't work with an expert legal team. That's where we come in – our dynamic team of Spanish real-estate lawyers will help you to invest in Spanish property efficiently and safely.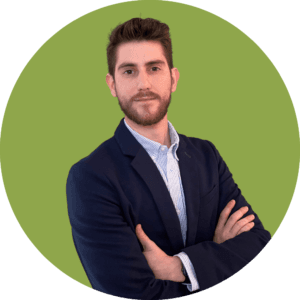 Be happy. Join a community of satisfied and successful customers
Assistance with Estate for companies