Get legal advice on how to apply for Spain's Special Expat tax regime and enjoy lower income taxes locally and globally
🇪🇸 Benefits applying for Beckham Law in Spain
The Beckham Law is a special tax regime for individuals who come to Spain if they have a job offer in Spain. Whether it's for a new company or being relocated by their existing foreign employer. Those who qualify for the Beckham Law are taxed at a much lower rate than Spanish citizens. You can even apply for it if you are appointed as a company director and own fewer than 25% of the company's shares.
Who can apply for Beckham Law in Spain?
Currently, Spain has placed some restrictions on the Beckham Law, making it available only to certain new residents. To qualify, you need to move to Spain under one of the following circumstances:
You are getting hired as an employee with a Spanish company.

Your current employer is sending you on an international assignment to a Spanish subsidiary/branch.

You are becoming a director of a Spanish company.
For remote employees of foreign companies, self-employed individuals and entrepreneurs, we are still waiting for details from Spanish authorities about the Beckham Law for these employment types. We are unable to assist you until the related regulations and application forms are released.
How can a lawyer help me?
Being a foreigner in Spain and keeping your taxes in order is not always easy to do.
Our Tax department provides services to both individuals and societies.
Whether you reside in Spain or you live elsewhere but have legal needs in connection to Spain, we are the trusted and experienced partners that can help you avoid the hard work and assist you.
What Our Clients Are Saying
Trust our proven track record of successful tax cases in Spain to help you optimize your taxes.
Frequently Bought Together
100 Form - Personal Income Tax
Stay compliant with Spanish tax laws and avoid penalties by filing your 100-personal income tax form with our expert assistance.
Property purchase
Stay on top of your Spanish tax obligations by filing the 720- Informative form with our expert assistance.
210 Form - Personal Income Tax
Don't risk penalties or legal trouble - contact us today to schedule a consultation and get started on filing your 210 form.
We are passionate about helping everyone that wants to relocate in Spain to understand the taxes, be compliant with them and, at the same time, to optimize their tax situation. We have the knowledge and the experience to assist you whether it is your Personal Income Tax, Wealth Tax or restructuring your assets and source of income to adapt to the Spanish tax Regulation to the best of your interests.
A Plane Pilot wanted to optimize his Personal Income Taxation in Spain. Applying for the exemption on employment income related to work performed abroad, he was able to exclude from taxation 60.100 Euros every year.
 A US expatriate that wants to relocate in Spain, would like to know how to structure his US assets in order to not be forced to pay the Wealth Tax in Spain. Changing from a LLC to a Limited company allowed him to profit from the exemption on the family business.
A company was incorporated several years ago, but was dormant. In order to allow this company from operating again, we rebuilt the accounting from scratch, filed all of the pending tax returns, and the company is good to operate again.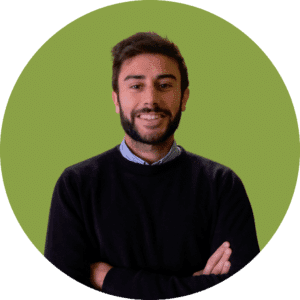 Frequently Asked Questions
Be happy. Join a community of satisfied and successful customers