How to Move to Portugal from USA
🇵🇹 Portugal is calling for you...
Enjoy a comfortable lifestyle in Portugal without breaking the bank. The cost of living in Portugal is a remarkable 42% cheaper than in the USA, especially when it comes to housing prices and overall living expenses.
As one of the safest countries in the world, Portugal offers a friendly and secure environment, making it a great place to feel at ease and have a fantastic time.
How can a lawyer help me move to Portugal from the US?
Moving to Portugal from the US can be an exciting the complex process. That's why having a knowledgeable lawyer by your side can be immensely helpful. 
Here are some ways in which our experienced team of immigration lawyers can assist you with your move:
If you're excited about the prospect of living in Portugal and want to explore your options further, we encourage you to get in touch with our team of friendly and professional immigration lawyers. We are here to provide you with the guidance and support you need to make your dream of living in Portugal a reality. Don't hesitate to contact us today to schedule a consultation and take the first step towards your exciting journey ahead.
¨We will be with you each step of the journey.¨
Moving to Portugal from US offers Americans a vibrant European lifestyle with rich history, captivating landscapes, and a relaxed way of living. 
Portugal offers an excellent quality of life with its warm and welcoming atmosphere, friendly locals, and lower cost of living than many other European nations. It's no surprise that Portugal ranks high on the list of top destinations for Americans looking to immigrate to Europe.
Here's what US ex-pats can enjoy when living in Portugal:
Strong quality of life

High level of safety

Attractive tax advantages

Many investment opportunities

Great food and stunning scenery
How US citizens can move to Portugal
Embark on a joyous life in Portugal with this step-by-step guide!
You must obtain an employment visa before beginning work in Portugal unless you are an EU citizen. Remember that working in Portugal is different from working in the US, so you must obtain a work visa before starting work.
Individuals seeking to live in Portugal permanently may wish to consider the Entrepreneur and Investor Visa. This option is more costly but could lead to greater rewards.
You may apply for a non-lucrative visa to move to Portugal if you have enough passive income to support yourself while you live here.
Studying in Portugal is possible for US citizens with a student visa, who may remain in the country after their studies are complete to seek employment.
One of the best things about moving to Portugal from US is that you can still keep your American nationality as Portugal recognises dual citizenship.
Step 1 – Understand Your Situation.

There are various residence permits in Portugal, each with its own procedure. For example, you must follow a different system to get a non-lucrative visa than one to get a work permit. So, first, you need to determine which visa is best for you.

Even though Americans are not EU citizens, we can still help you and ensure the process is simple. 

Our lawyers can assist you in deciding whether a Portuguese resident visa is exactly what you require. In addition, we can assist you with Immigration officials, because we speak Portuguese.

Step 2 – The immigration procedure

You typically begin the process in your home country unless you are applying for an entrepreneur visa or a highly skilled professional visa.

You must apply to the Portuguese Embassy or Consulate in your home country or the location where you are a legal resident before travelling to Portugal to obtain a Portuguese visa.

After your application has been processed, the Embassy or Consulate will give you a visa so that you may enter Portugal and stay there.

Make sure to travel within 90 days after the visa was issued.

Once you have received your NIF number, you must apply for a residence permit. A residency card is essentially what you receive. 

You may live in the country for two years with this residence permit, which can be renewed for a period of three years, as long as you still meet the exact requirements.

You may apply for permanent residency after living in Portugal for at least 5 years.

Step 3 – Working in Portugal

If you are an ex-pat, you must have a work visa to work in Portugal.

Those seeking to reside in Portugal who are unable to meet the stringent requirements for other types of visas may find the work visa a suitable replacement.

Most applications must be made from outside of Portugal.

You must have a Portuguese job offer and a work contract to get a work permit.

You can only work in positions where the government has identified a need.

We've helped hundreds of clients secure their EU blue card, so don't delay and speak with Lexidy today. 

Step 4 – Moving to Portugal but not working.

You can live in Portugal as a US citizen without working on a non-lucrative visa. Having enough money to sustain yourself there, however, would be ideal. 

With this visa, you can use your private or public pension to support yourself while living in Portugal.

Step 5 – Getting a NIF

Anyone who lives in Portugal has to obtain a tax identification number NIF especially if they run official/legal fiscal activities 

In Portugal, a NIF number is required to open a bank account, purchase a property, pay taxes and most other fiscal activities.

Step 6 – The paperwork

You must have the following documents for each residence permit in Portugal.

A clean criminal record in Portugal and your home country

Proof that you can financially support yourself if you are applying for a student visa or non-lucrative visa

Full public healthcare coverage

A passport and two photo IDs

More complex visa applications require more paperwork. For instance, the Golden Visa in Portugal requires proof that the applicant has purchased a Portuguese asset. In addition, the entrepreneurship visa requires the applicant to develop a business plan.

Step 7 – Translate the documents

All documents must be translated into Portuguese and certified with a Hague Apostille. These documents are rejected if presented in the client's native language, so everything must be translated into Portuguese.

Step 8 – Move with your family.

An extended family may apply for a residence and work permit if the principal applicant has resided in the country for more than one year.

Portugal counts the below as family:

Your parents

Spouse or unmarried partner

Your spouse's parents

Your children

Your family reunification residence permit application cannot be processed until your relative is out of the country.
If you're interested in acquiring a long-stay visa in Portugal for purposes of employment, self-employment, studies, or retirement, you will have to submit a specific visa application to do this. The main visa options available to you as a US citizen are:
Retirement Visa (D7 Visa)
The Retirement Visa, also known as the D7 visa, allows US citizens to live in Portugal if their wealth can support their lifestyle. It is possible to both work in Portugal while also relying on their passive income (dividends, pension, interest or rental income). It is important to demonstrate that you have sufficient economic means to support yourself and any family you plan to bring. The best way to do this is by having a pension. 
Once you arrive in Portugal, you can then apply for a Residence Permit. This permit has a two-year validity period and can be renewed continuously for three-year periods.  After living in Portugal for five years, you can apply for permanent residency. This is the first step toward obtaining Portuguese citizenship and you can do this with your family.
Digital Nomad Visa
The Digital Nomad Visa, allows US citizens to live in Portugal if their income from remote work can support their lifestyle. Unlike the D7 Visa where you must rely on passive income, with the Digital Nomad Visa you must rely on your salary from freelance work or remote employment. 
Once you arrive in Portugal, you can then apply for a Residence Permit. This permit has a two-year validity period and can be renewed continuously for three-year periods.  After living in Portugal for five years, you can apply for permanent residency. This is the first step toward obtaining Portuguese citizenship and you can do this with your family.
Unlike other visa applications in Portuguese, you don't need to buy a property or make an investment.
The Investor Visa (Portuguese Golden Visa)
US citizens may participate in the Golden Visa Program to become permanent residents of Portugal. This visa comes with the most benefits and flexibility of all the visas, while also having the most simple application process. With this visa, you and your loved ones can begin work immediately in Portugal.
However, this visa requires a significant investment in Portuguese real estate. This involves a €500,000 investment for most applicants but can be reduced if you purchase a property in a low-density area or a designated rehabilitation zone. 
Our lawyers can help you if you want to immigrate to Portugal. Americans can also start and operate their businesses using this program.
We are a department formed by qualified legal experts who have been trained in the field of immigration law. We work on these residency permit requests every day. It's our passion. Our work goes beyond having a general interest.
For us, Lexidy is a way of life and what excites us the most is to be able to deliver the happiness and satisfaction of a successful immigration process. We want to help you achieve your goals and dreams, whether it's residence in Portugal or simply an investment.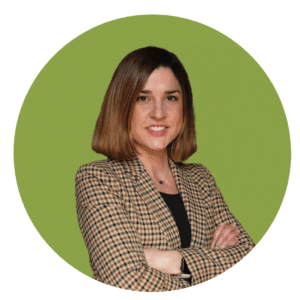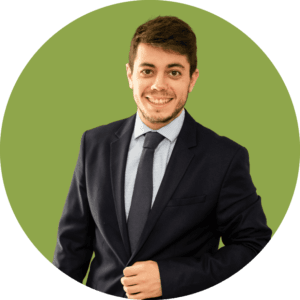 See what our customers have to say about our services
Frequently Asked Questions
Many Americans moving from Portugal from US opt for living in bigger cities like Porto and Lisbon. However, some prefer the slower pace of life in the Algarve. Smaller cities like Coimbra and Braga are also popular destinations for American ex-pats.
People wishing to retire in Portugal may do so with the appropriate visa. The Portugal retirement visa, also known as the D7 Visa, is the one they may apply for.
The cost of living in Portugal, including expenses for housing, food, transportation, healthcare, and other essentials, tends to be more affordable compared to many parts of the US.
Living outside of major cities has a much lower cost of living, but there is limited public transportation.
Furthermore, utilities like energy bills are much more affordable.