Get a Golden Visa in Spain
Work with an immigration lawyer who is dedicated to helping you move to Spain by making a smart investment decision.
This permit offers many advantages to its holders. This is the fastest and most privileged permit in Spain.
You can either apply at the embassy in your home country or in Spain. All of your legal questions and Spanish residency issues will be handled professionally by our lawyers.
Your Options For a Golden Visa
How can a lawyer help with the Golden Visa?
Our lawyers can speed up the procedure to apply for Golden Visa or residence permits. We have detailed information about the process and the legal jurisdictions that work fastest. 
Also, we can complete the forms for you and review the paperwork to see if it meets the requirements for this investor visa.
Lexidy's immigration attorneys will assess the quality of your investment property. They will ensure that your investment is the right one for your Spanish residency.
Our partnerships with health insurance companies, juror translators or international schools will make your first experience in Spain even more enjoyable. We offer full assistance in Spanish, English, French or Italian. 
The Golden Visa is the residence permit for Spain with the most benefits and the simplest procedure. With this visa, you and your family can work in Spain straight away.
To do so, you must invest: 
at least €500,000, net of taxes or charges in real estate
deposit €1 million  in a Spanish bank account
or purchase 

€1 million

 in stocks of Spanish companies
Our FAQ can help you if you have any questions.
There are two ways to apply for a Golden Visa. You can do it from your country of legal residence with the local Consulate. They will grant a one-year residence visa and you can extend this after arriving in Spain.
You can also apply during a 90-day stay as a tourist. In this case, you can apply directly for the residence permit and receive a  two-year investor visa.
Real Estate Investment
For this approach, you must invest at least €500,000 in one or more properties. The investment cannot include taxes, fees or a mortgage.
Our team of Real Estate lawyers can assist you with the process of purchasing a property, in person or remotely.
You can renew your Golden Visa by simply showing that you still hold your investment. You must also show that you have sufficient financial means to live in Spain and a valid medical insurance policy. 
You don't need to live in Spain to renew your residence. You only need to visit the country once during the validity of your visa.
Process of getting the Spanish Golden Visa
What Our Clients Are Saying
Don't try to go through the Golden Visa process on your own. Seek the help of an experienced immigration lawyer to increase your chances of success and make the process as smooth and stress-free as possible.
Frequently Bought Together
Buy a property
House in Spain will make your life a dream come true.
720- Informative Form
Keep your assets safe by submitting your tax forms on time.
149-Beckham Law
Pay less thaxes by taking advantage of the unique tax law in Spain.
We are a department formed by qualified legal experts who have been trained in the field of immigration law. We work on these residency permit requests every day. It's our passion. Our work goes beyond having a general interest.
For us, Lexidy is a way of life and what excites us the most is to be able to deliver the happiness and satisfaction of a successful immigration process. We want to help you achieve your goals and dreams, whether it's residence in Spain or simply an investment.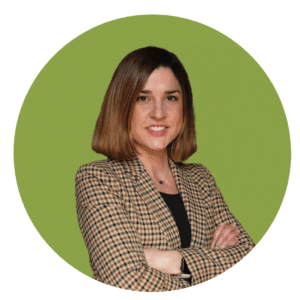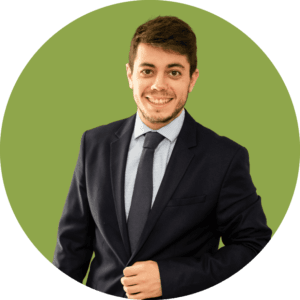 See what our customers have to say about our services
Frequently Asked Questions