Tax lawyers in Spain for Expatriates
Taxation is an exciting and wonderful world. Many people from all around the globe come to Spain and we get to make them feel relaxed with such an important issue as taxes, giving them peace of mind. We love my job to make sure that every client who has any interest in Spain is confident that he is compliant with every tax rule and can sleep like a baby at night, knowing that everything is in order.
To request a free consultation case, please provide us with your contact details below and we will contact you via email or phone.
English Speaking Lawyers in Spain:​
Being a foreigner in Spain and keeping your taxes in order is not always easy to do.
Our Tax department provides services to both individuals and societies.
Whether you reside in Spain or you live elsewhere but have legal needs in connection to Spain, we are the trusted and experienced partners that can help you avoid the hard work and assist you.
What Our Clients Are Saying
Trust our proven track record of successful tax cases in Spain to help you optimize your taxes.
We are passionate about helping everyone that wants to relocate in Spain to understand the taxes, be compliant with them and, at the same time, to optimize their tax situation. We have the knowledge and the experience to assist you whether it is your Personal Income Tax, Wealth Tax or restructuring your assets and source of income to adapt to the Spanish tax Regulation to the best of your interests.
A Plane Pilot wanted to optimize his Personal Income Taxation in Spain. Applying for the exemption on employment income related to work performed abroad, he was able to exclude from taxation 60.100 Euros every year.
 A US expatriate that wants to relocate in Spain, would like to know how to structure his US assets in order to not be forced to pay the Wealth Tax in Spain. Changing from a LLC to a Limited company allowed him to profit from the exemption on the family business.
A company was incorporated several years ago, but was dormant. In order to allow this company from operating again, we rebuilt the accounting from scratch, filed all of the pending tax returns, and the company is good to operate again.
If you are considering to come to Spain, you might benefit from a Law with the name of a great British football player: David Beckham. You would be taxed at a 24% on your employment income, and at a 19% on your other Spanish sourced income. Under this special regime, income from dividends, interests, capital gains from abroad will not be subject to tax in Spain.
REFUND SPANISH WITHHOLDINGS
If you a Spanish Non Tax Resident who has shares that have provided you with dividends in Spain, you may just have noticed that a withholding tax has been applied. However, maybe in the double tax treaty signed between your country of tax residency and Spain, there is a limit of the amount Spain can withhold.
Whether you are a Spanish tax resident or not, you may have the obligation to prepare and file a Personal Income Tax Return in Spain, including your world wide income or only the income perceived in Spain, depending of your tax status.
You are considering to move to Spain, but you would like to know how many taxes would you be paying in the future. Or maybe you are already in Spain but you need to know what will be the tax implications of a certain event in your personal or professional life.
In case you have received a notification from the Spanish Tax Authorities proceeding to inspect your tax situation, our team of tax experts will be able to guide you through the process and solve your situation in the most favorable way for you. We would appear on your behalf before the Spanish Tax Authorities with all the gathered information and solve such scenario, making your problems with Spanish Tax Authorities disappear.


In case you are a Spanish tax resident and your individual net wealth is over certain thresholds, depending on your Autonomous Community of residency (Catalonia 500.000 Euros, Andalusia 700.000 Euros, Valencia 500.000 Euros, Balearic Islands 700.000 Euros, etc.) we will assist you in prepare and file the corresponding tax return, informing what assets are excluded from the calculation.
Corporate income Tax & Tax Compliance
If you have a company in Spain, this company will have to submit the corresponding Corporate Income Tax returns, carry the accounting, file the Annual Accounts and periodical tax returns. Whether it is VAT, Personal Income Tax Withholdings or Payments into account, we can take care of the accounting of the company and all of the necessary tax compliance.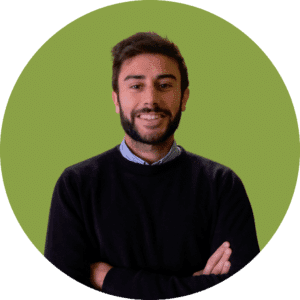 Be happy. Join a community of satisfied and successful customers
To request a free consultation case, please provide us with your contact details below and we will contact you via email or phone.