How to Move to Spain from USA
To request a free consultation case, please provide us with your contact details below and we will contact you via email or phone.
how can a lawyer help me moving to spain from us?
A lawyer can be a valuable resource when it comes to Iliving in Spain as an American. Here are some ways in which a lawyer can assist you with your move:
Legal advice: A lawyer can provide you with legal advice on the immigration laws and requirements of how to move to spain from USA. They can advise you on the types of visas available to you, the eligibility criteria, and the application process.
Visa application: A lawyer can assist you with your visa application, ensuring that all the required documents are in order and that your application is submitted correctly and on time when moving to spain from us.
Property purchase: If you are planning to buy a property in Spain, a lawyer can guide you through the process, ensuring that all legal requirements are met and that your rights are protected.
Business setup: If you are planning to start a business in Spain, a lawyer can assist you with the legal and administrative procedures required to set up a business in Spain.
Taxation: A lawyer can advise you on the taxation system in Spain and assist you in ensuring that you comply with all relevant tax laws.
If you are planning on moving to Spain from USA and would like to explore your options, we encourage you to contact our team of experienced immigration lawyers who can provide you with the guidance and support you need to navigate the process successfully. Contact us today to schedule a consultation and take the first step towards making your dream a reality.
What Our Clients Are Saying
Trust our proven track record of successful immigration cases in Spain to help you achieve your goals.
Why Should Americans move to Spain?
There are many reasons why US citizens might want to move to Spain. Spain particularly entices those interested in immigrating there among all of Europe's fascinating destinations. 
The remarkable international standing of Spain comes from its delicious food, breathtaking landscapes, and rich culture. Situated in the southern part of Europe, this democratic nation enjoys sunny weather and a relaxed Mediterranean lifestyle. 
Here's what US ex-pats can enjoy when living in Spain:
¨We will be with you each step of the journey.¨
Living in Spain as an American
US citizens who plan on visiting Spain for a period less than 90 days for tourism purposes, studies, or business obligations are currently not required to apply for a visa. However, as of May 2023, they will have to apply for a special visa waiver to enter Spain called the European Travel Information and Authorization System (ETIAS).
The ETIAS visa application has to be submitted at least 72 hours prior to their flights, and the permit would be valid for a period of three years from the date of issuance, or until their passport expires.
Those who are seeking a long-stay visa for purposes of employment, self-employment, studies, or retirement will have to submit a specific visa application pertaining to their travel intentions. The primary visa options that are available to US citizens moving to Spain are as follows:
The non-lucrative visa is a type of visa that allows individuals to live in Spain without engaging in any work or business activities. This visa is intended for individuals who have sufficient financial means to support themselves without the need for employment in Spain.
For Americans, the non-lucrative visa allows them to stay in Spain for a period of up to one year. The visa can be renewed annually for up to five years, after which time individuals may be eligible to apply for permanent residency.
To qualify for the non-lucrative visa, applicants must demonstrate that they have sufficient financial means to support themselves during their stay in Spain. This typically involves providing proof of income or savings, as well as a statement from a Spanish bank indicating that the applicant has sufficient funds to cover their living expenses.
Other requirements for the non-lucrative visa may include providing a medical certificate, a police clearance certificate, and proof of health insurance.
The Digital Nomad Visa, also known as the Remote Work Visa, is a new type of visa that Spain introduced in 2023 to attract remote workers and digital nomads to the country. It allows individuals who can work remotely from anywhere in the world to live and work in Spain for up to one year.
For Americans, the Digital Nomad Visa allows them to work for companies outside of Spain while living in Spain. This visa is particularly attractive for individuals who work remotely or freelance, as they can continue to earn a living while enjoying the benefits of living in Spain.
To be eligible for the Digital Nomad Visa in Spain, applicants must meet certain requirements, such as proving that they have a stable income and that they are employed by a company outside of Spain. Applicants must also have health insurance and provide proof of accommodation in Spain.
The application process for the Digital Nomad Visa in Spain is relatively straightforward, and it can be completed online. Applicants must provide certain documents, such as a valid passport, proof of income, and a criminal record certificate. They must also pay a fee and attend an interview at a Spanish consulate.
If you are an American digital nomad interested in living and working in Spain, the Digital Nomad Visa may be an excellent option for you. Contact our team of experienced immigration lawyers to learn more about this visa and how to apply.
The Spanish Golden Visa is a type of visa program that Spain offers to non-EU citizens who invest in the Spanish economy. It is intended to attract foreign investors and entrepreneurs to Spain and stimulate economic growth in the country.
For Americans, the Golden Visa in Spain allows them to live and work in Spain, as well as travel within the Schengen Area, for up to one year. After the first year, the visa can be renewed every two years as long as the investment is maintained.
To be eligible for the Golden Visa in Spain, applicants must make an investment in Spain that meets certain criteria. The investment can be in the form of real estate, stocks, or other assets, and it must meet a minimum threshold, which is currently €500,000 for real estate investments.
Other requirements for the Golden Visa in Spain may include obtaining a criminal record certificate, proving that the applicant has sufficient financial means to support themselves, and obtaining health insurance.
If you are an American investor or entrepreneur interested in getting the Spanish Residency, it is recommended that you work with an experienced immigration lawyer who can guide you through the application process and help you ensure that all requirements are met.
Our team of experienced immigration lawyers can provide the guidance and support you need to obtain any Spanish Visa, contact us now to get a free consultation on your case!
How US citizens can move to Spain
This step-by-step guide explains how you start enjoying life in Spain.
Step 1 – Understand Your Situation.
In Spain, there are various types of residence permits, and each one has a unique procedure. For example, a work permit differs from a non-lucrative visa in that obtaining one requires a different journey. 
Your first step should be understanding which visa is best for you and your circumstances.
As Americans are not EU citizens, the process is trickier. It might be challenging to meet all the requirements and conditions, but don't worry. We are here to assist you and make things easier. 
Our team speaks Spanish so that we can help the immigration officials. We can also advise you on the pros and cons of Spain's residency visas.
Step 2 – the immigration procedure
Most visa processes start in your home country. However, there are exceptions like the entrepreneurship visa or highly skilled professional visa.
Firstly, you must apply to the Spanish Embassy or Consulate in your home country or the location where you are legally resident. 
Once your application is accepted, the Embassy or Consulate will provide you with a visa so that you may travel to Spain and enter the country.
Ensure that you travel within the 90 days following the issuance of your visa. 
Once you've got an NIE number, you must apply for a residence permit once you have entered the country.
You may live in the country for a year with this residence permit. After the first year, you may renew it for two more years, provided you still meet the exact requirements.
After living in the country for ten years, you may apply for Spanish nationality after renewing your permit.
Step 3 – Working in Spain
Some foreigners who want to live in Spain are interested in obtaining a work permit. In addition, anyone who wants to live in Spain but cannot meet the strict conditions and requirements for other types of residence permits may find the work permit a suitable option.
You cannot apply from Spain in most circumstances.

A job offer in Spain before immigrating is required if you want to obtain a work permit.

Work Permits are only granted to roles on the government's list.
Step 4 – Moving to Spain but not working.
You can move to Spain on a non-lucrative visa as an American citizen without working. 
If you have enough money to live in the country, this visa would be your best option. In addition, this visa is standard for those who retire in Spain as they can use their private or state pensions as their passive income.
Step 5 – Getting an NIE
Once you obtain a visa at the Spanish Embassy in your home country and arrive in Spain, the first thing to do is to get your NIE number.
You need an NIE for everything in Spain. It's an ID number for foreigners and is necessary to open a bank account, buy a property, and much more.
Applying for the NIE is relatively straightforward, provided you know the steps. First, you need to complete this process at your local police station.
Step 6 – The paperwork
Each residence permit has its documents, but you will need the following. 
A clean criminal record in Spain and your home country

Full public healthcare coverage

A passport and two photo IDs

Proof that you can financially support yourself if you are applying for a student visa or non-lucrative visa
Other visas require additional paperwork. For example, the Golden Visa requires proof that you have bought a Spanish asset. In addition, the entrepreneurship visa requires the applicant to produce a business plan. 
Step 7 – Translate the documents. 
All the documents you submit must be legally translated into Spanish and then certified with the Hague Apostille. Some clients submit documents in their native language. These are rejected. Everything must be translated into Spanish.
Step 8 – Move with your family.
You can apply for a residence and work permit for your family if you have lived in the country for more than one year. Family includes:
Your parents

Spouse or unmarried partner

Your spouse's parents

Your children
The family member you wish to bring to Spain cannot be in the country during the application process, as you will be applying for the family reunification residence permit.
We are a department formed by qualified legal experts who have been trained in the field of immigration law. We work on these residency permit requests every day. It's our passion. Our work goes beyond having a general interest.
For us, Lexidy is a way of life and what excites us the most is to be able to deliver the happiness and satisfaction of a successful immigration process. We want to help you achieve your goals and dreams, whether it's residence in Spain or simply an investment.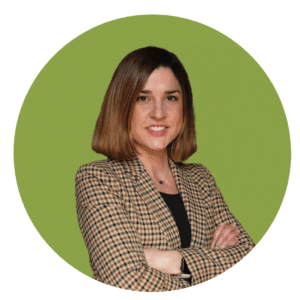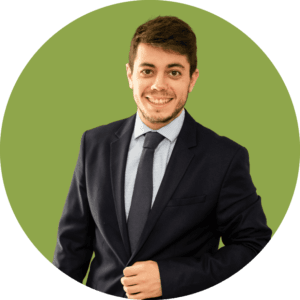 See what our customers have to say about our services
Frequently Asked Questions
Americans in Spain should choose big cities like Madrid, Barcelona, and Valencia. There are also the Balearic Islands, the Costa del Sol and smaller Spanish cities like Malaga, Granada and Bilbao.
With the correct visa to stay in Spain, Americans may retire here. The Spain retirement visa or the Spain Golden Visa is the one they can apply for.
The cost of groceries, rents, the healthcare system, and eating out is significantly lower in Spain than in the US. In addition, Spain has a solid social security system, which makes many public services more affordable and higher than their American equivalents.