Taxes are a part of life. Make them simpler and more efficient with our tax experts across Europe
Where do you need your tax advice?


Spain

Portugal

France

Greece

Italy
Wherever you are, you'll be expected to pay tax. However, with the right people, it's easier and more efficient than you think. Our team of English-speaking tax lawyers work with clients across the world to manage, mitigate and advise on taxes for all scenarios and situations.
Lexidy LegalTech Boutique makes the law simple so that our clients don't get lost in translation.
The first step is understanding your circumstances and plans. That's it – Lexidy does the rest.
We are Tax experts
who speak your language
Our English-speaking lawyers know the tax landscape across Europe. They monitor legislative and regulatory changes to taxation to ensure that you're tax-efficient and compliant. We have unparalleled knowledge of compliant and acceptable ways to reduce your tax liability and have the resources to dedicate ourselves fully to your case. It can be as straightforward as filing a tax return or producing a tax simulation to benefiting from special tax regimes and tax planning for your inheritance and estate.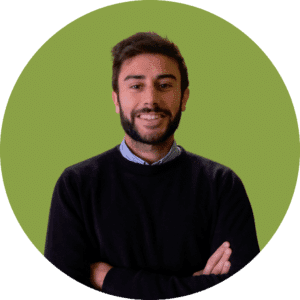 Head of Tax Department
Joana Mello
Joana is originally from Rio de Janeiro, but has been living in Lisbon for the last 7 years where she completed a Masters Degree in Tax Law, at Universidade Católica Portuguesa. She is specialized in international tax law, focusing on expat management. She loves assisting people who come to Portugal to facilitate their tax matters. Joana has worked at three recognized law firms in Lisbon. Languages: Portuguese, English and Spanish.
Tax Specialist
Rodrigo Gusmão
Rodrigo is a global citizen with work experience in Brazil, the UK, Germany, and Portugal. He is passionate about global mobility and enjoys assisting his clients in the ever-present tax challenges of relocating to a new country. Before joining the Lexidy team, Rodrigo worked with different Big Four firms around the world. He speaks English, German, Portuguese and French.
Lexidy's legal team across Europe will analyze your unique tax perspective to counsel you on the best way to proceed. For some, it's applying for special tax programs for foreign citizens, like the Beckham Law or Non-Habitual Tax Regime. For others, its securing tax refunds from the annual tax filing or smart retirement planning with thoughtful approaches to inheritance tax.
Our tax experts will explain which spell out your situation in a way that you can understand and advise you on the best course of action. We will help you put your best foot forward and ensure your tax burden is as small as possible.
Our tax team collaborates tirelessly with our professional lawyers across our immigration, labor, corporate, real estate and litigation departments to ensure that you never get lost in translation. Our English-speaking lawyers are dynamic and have dedicated themselves to helping ex-pats and foreigners with their new lives in Europe.