How to Move to Spain from the UK
Why Should Britons move to Spain?
The appeal of Spain is tough to resist for Britons looking to immigrate to Europe.
Spain's pleasant weather and Mediterranean lifestyle, in addition to its delectable cuisine, awe-inspiring scenery, and diverse culture, contribute to the nation's excellent global reputation. As a result, it's among the most attractive European countries for Brits looking to move or planning to retire in the European Union.
¨We will be with you each step of the journey.¨
The European Social Survey found that 80% of Spaniards are "liberally minded."
It is common for people to live in Spain in harmony with individuals of different cultures and backgrounds. Because of this, Spain is a popular destination for ex-pats.
How British citizens can move to Spain
This step-by-step guide explains how you start enjoying life in Spain.
You must obtain an employment visa before beginning work in Spain unless you are an EU citizen. Remember that working in Spain is different from working in the UK, so you must obtain a work visa before starting work.
Individuals seeking to live in Spain permanently may wish to consider the Entrepreneur and Investor Visa. This option is more costly but could lead to greater rewards.
You may apply for a non-lucrative visa to move to Spain, but you may not work here as a UK citizen with this visa.
Studying in Spain is possible for UK citizens with a student visa, who may remain in the country after their studies are complete to seek employment.
One of the best things about moving to Spain is that you can still keep your British nationality as Spain recognises dual citizenship. 
Step 1 – Understand Your Situation.
There are various residence permits in Spain, each with its procedure. For example, you must follow a different system to get a non-lucrative visa than one to get a work permit. Therefore, you should first determine which visa is best for you.
Despite Britons not being EU citizens, we can help you and ensure the process is simple. However, they may be difficult to fulfil despite all of the requirements and specifications.
Our lawyers can assist you in deciding whether a Spain resident visa is exactly what you require, in addition to assisting with Immigration officials, because we speak Spanish.
Step 2 – the immigration procedure
You typically begin the process in your home country unless you are applying for an entrepreneur visa or a highly skilled professional visa.
You must apply to the Spanish Embassy or Consulate in your home country or the location where you are legally resident before travelling to Spain to obtain a Spanish visa.
After your application has been processed, the Embassy or Consulate will give you a visa so that you may enter Spain and stay there.
Make sure to travel within 90 days after the visa was issued.
Once you have received your NIE number, you must apply for a residence permit. A residency card is essentially what you receive.
You may live in the country for a year with this residence permit. After that, you may renew it for two more years if you still meet the exact requirements.
You may apply for Spanish citizenship after living in Spain for ten years.
Step 3 – Working in Spain
If you are an ex-pat, you must have a work visa to work in Spain.
Those seeking to reside in Spain who are unable to meet the stringent requirements for other types of visas may find the work visa a suitable replacement.
Most applications must be made from outside of Spain.

You must have a Spanish job offer and a work contract to get a work permit.

You can only work in positions where the government has identified a need.
We've helped hundreds of clients secure their EU blue card, so don't delay and speak with Lexidy today. 
Step 4 – Moving to Spain but not working.
You can live in Spain as a UK citizen without working on a non-lucrative visa. Having enough money to sustain yourself there, however, would be ideal. 
With this visa, you can use your private or public pension to support yourself while living in Spain.
Step 5 – Getting an NIE
Obtaining a visa at the Spanish Embassy in your home country before arriving in Spain is required to get your NIE number.
In Spain, everything requires an NIE number. Furthermore, an NIE number is required to open a bank account, purchase a property, and more. It is also used to identify foreigners.
You must finish this procedure at your regional police station to get an NIE. However, if you follow the guidelines, it will be relatively simple.
Step 6 – The paperwork
You must have the following documents for each residence permit in Spain.
A clean criminal record in Spain and your home country

Proof that you can financially support yourself if you are applying for a student visa or non-lucrative visa

Full public healthcare coverage

A passport and two photo IDs
More complex visa applications require more paperwork. For instance, the Golden Visa in Spain requires proof that the applicant has purchased a Spanish asset. In addition, the entrepreneurship visa requires the applicant to develop a business plan.
Step 7 – Translate the documents
All documents must be translated into Spanish and certified with a Hague Apostille. These documents are rejected if presented in the client's native language, so everything must be translated into Spanish.
Step 8 – Move with your family.
An extended family may apply for a residence and work permit if the principal applicant has resided in the country for more than one year.
Spain counts the below as family:
Your parents

Spouse or unmarried partner

Your spouse's parents

Your children
Your family reunification residence permit application cannot be processed until your relative is out of the country.
Permanent residence
Individuals who reside in Spain for a year or longer can immediately seek permanent residency. This is common for those who initially planned to stay for a short period of time, as they are enticed by the country's pleasant climate and possibilities. Therefore, Spain is a natural choice for many ex-pats who are seeking a new home.
You must live here for five years to get a permanent residency permit.
Golden Visa
Non-EU citizens, such as Britons, may become permanent residents of Spain through the Golden Visa Program. In addition, several fields of investment and real estate are available.
Starting and operating businesses is possible if you wish to immigrate to Spain. Our lawyers can assist you with that.
Citizenship
Individuals in the UK can establish and manage businesses with the greatest ease through the Wealth Visa programme. In addition to becoming Spanish citizens, Britons must also determine their tax resident status.
A person can apply for Spanish citizenship after living in Spain for at least five years, but the time required may vary depending on how the person arrived in the country.
Individuals with Spanish ancestry or married to a Spanish national may experience a significantly shorter wait time.
We are a department formed by qualified legal experts who have been trained in the field of immigration law. We work on these residency permit requests every day. It's our passion. Our work goes beyond having a general interest.
For us, Lexidy is a way of life and what excites us the most is to be able to deliver the happiness and satisfaction of a successful immigration process. We want to help you achieve your goals and dreams, whether it's residence in Spain or simply an investment.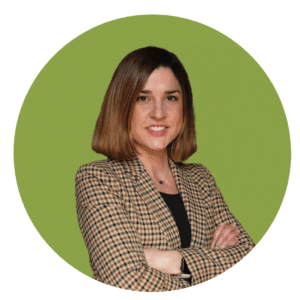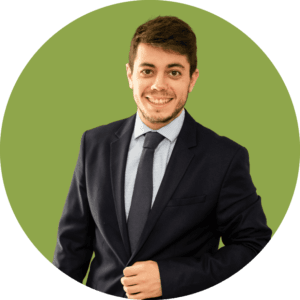 See what our customers have to say about our services
Frequently Asked Questions
Many Brits opt for living in Spain in big cities like Madrid, Barcelona, and Valencia. However, some prefer the slower pace of life on the Balearic Islands, the Costa del Sol. There are also lovely smaller Spanish cities such as Malaga, Granada, and Bilbao.
Like most things, you must consider the pros and cons of what you're looking for from a new home.
People wishing to retire in Spain may do so if they have the appropriate visa. The Spain retirement visa, also known as the Golden Visa, is the one they may apply for.
Shopping, rent, healthcare, and eating out are all significantly cheaper in Spain than in the UK. In addition, the well-established social security system in Spain provides higher-quality public services to a greater proportion of the population.
Living outside of major cities has a much lower cost of living, but there is limited public transportation.
Furthermore, utilities like energy bills are much more affordable.