You are arriving in Spain, and would like to know how much taxes you will have to pay on your Personal Income. As this depends on several factors, let's do a breakdown on the main details.
How can a lawyer help me?
Taxes are complicated all over the world. However, Spanish tax Authorities are famous for being harsh and picky. The access, preparation and submission of the Spanish Personal Income Tax Returns can be complicated. In case you have different sources of income, or income from outside of Spain, it is convenient to request professional tax advice
¨We will be with you each step of your journey.¨
– Immigration Team
The implications of not filing the tax return usually are receiving a penalty than can go from 50% to 150% of the unpaid tax liability, plus the payment of the tax liability.
Note that Spanish tax Authorities and other countries' tax authorities have signed International Tax Treaties that include an exchange of information between both Tax Authorities. Hence, trying to hide income or assets from the Spanish Tax Authorities is not recommended.
How am I going to be taxed?
Personal Income Taxation depends on Tax Residency Status. 
You will be considered as a Spanish Tax Resident for a specific tax year, in general terms, if you stay physically in Spain more than 183 days during the tax year (that goes from January 1st to December 31st), including sporadic absences, such as holidays and work travels. 
If you are in Spain more than 183 days in the tax year, you will be considered as a tax resident for the whole tax year. 
Also, you will be deemed as a Spanish Tax Resident if your spouse and dependent children are considered as Spanish Tax Residents. However, to avoid this consideration, you should prove that you have been a Tax resident somewhere else. 
If you are considered a Spanish Tax Resident, you will be taxed on your worldwide income. Your employment income, freelancing income and property income (rental income and sole ownership income) will be taxed at a progressive rate which can go up to a 50% in certain regions, such as Catalonia. Progressive means that, the higher the income you perceive, the higher the tax rate will be. Savings income (interest, dividends and capital gains, among others) will be taxed at a progressive rate that goes from 19% to 26%.
On the other hand, A Spanish Non-Tax Resident is taxed only on its Spanish Sourced income at a flat tax rate. This rate is 19% for EU tax residents and 24% for non EU tax residents. This would apply to employment income from work performed in Spain, rental income from properties in Spain, interests from Spanish Bank accounts, dividends from shares in Spanish companies, and capital gains from Spanish assets, among others. No expenses would be deductible in case you are a non EU tax resident.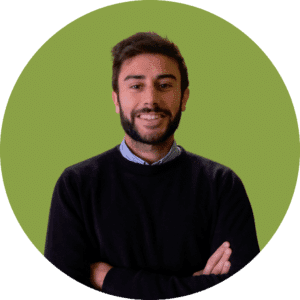 Frequently Asked Questions
Be happy. Join a community of satisfied and successful customers