Buy your dream property today
Your real estate guide for investing in property throughout Europe 
Enjoy Sun and Culture
Spain
Enjoy Sun and Culture
Portugal
Enjoy Sun and Culture
Greece
Enjoy Sun and Culture
Italy
Enjoy Sun and Culture
France
Where would you like to Buy Real Estate?
Buying your own piece of Europe is simple with the right guidance and advice. Our team of English-speaking real estate lawyers advise and support real estate investors the world over to make smart and fulfilling investment decisions in Europe.
Lexidy LegalTech Boutique makes the law simple so that our clients don't get lost in translation.
The first step is deciding what you'd like to invest in and where it would be. That's it – Lexidy's team of real estate experts across Europe does the rest.
We are Real Estate experts
who speak your language
Our English-speaking property lawyers understand what is the best route and approach for someone moving to a new country or making an investment. We have specialist knowledge to advise you on how to maximize your real estate investment and understand the associated benefits, such as Golden Visas, tax breaks and regeneration initiatives. It can be as easy as deciding to retire somewhere sunny on the Mediterranean and buying a home to secure a golden Visa. For others, it's entering Europe's competitive real estate investment market for commercial real estate or trying to secure a stable yield from a city apartment in Madrid, Barcelona, LIsbon, Athens, Lisbon or Paris.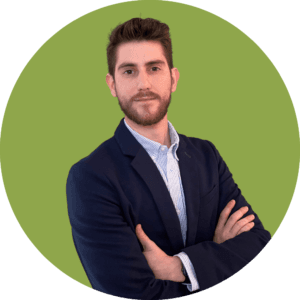 Lexidy's legal team across Europe will dedicate their focus to understanding your unique situation and propose solutions that are best for you and your investment. Sometimes, the real estate purchase is pursued for another purpose, such as a Golden Visa. Our team will help you understand which Golden Visa and investment program best suits your needs. Others have moved to a new country and are considering permanent residency, and wish to have their own place in their new home.
Our team of Real Estate experts and lawyers will walk you through the process of buying a home and how to avoid the common pitfalls as well as the quirks of the marketplace. We'll explain how Spain's Arras works and why you need a well-drafted CPCV in Portugal. We'll also help you with our analysis of the marketplace so your new commercial property is well-priced and will deliver a return on investment.
The process of buying real estate
What do you want to buy?
Europe is an attractive market for global real estate investors. Investment decisions are protected by rule of law at national and EU level and the market has stable yields or capital gains, depending on the asset you are seeking. Moreover, Europe has something for everybody, whether it's a Commercial Yachting business in Greece to capitalize on its 227 islands, or a city apartment in Paris for rental income or even a new home on the Spanish coast for retirees seeking a Golden Visa.Once you have decided on the type of asset and where you want to buy it, our legal team of real estate lawyers will ensure that the property is right for you by analyzing your situation and performing due diligence to ensure the investment is proper.
Understand the costs and taxes
With a location, purpose and asset confirmed, our real estate team will calculate the fees and taxes that are due. These are usually paid by the buyer and vary from country to country as well as from region to region. Typically, there will be a down payment of 10% to secure the property. This is called an Arras in Spain or CPCV in Portugal, however, in both of those markets, if one of the parties withdraws from then they forfeit the down payment or have to pay double the amount.Beyond that there are notary costs, land registration fees, legal fees and property transfer taxes, which vary on how modern the real estate asset is.
Power of attorney
For some investors, regularly traveling to Europe to sign documentation, meet notaries or open bank accounts is time consuming and expensive. It's simpler and more affordable to appoint a lawyer as Power of Attorney to act on your behalf when conducting the transaction and handling the bureaucracy. The terms and duration of the Power of Attorney are defined by the client, so this will always ensure that the legal representative will always act in the best interest of the investor.
Submit and file your visa application
Our English-speaking real estate lawyers will work with our immigration experts to prepare any documentation required for visas via investment. Many ex-pats who buy real estate in Europe do so in order to get a Golden Visa, which is a very attractive residence permit. We will drive you through unfamiliar processes like getting sworn translations, legalization of documents, apostille stamps and meeting Public Notaries. The team at Lexidy LegalTech Boutique has vast experience in mastering these steps and is here to handle visas via investment application. The team will also work closely with the tax team to ensure that you benefit from Europe's range of special tax regimes, which offer low tax rates to foreigners.
Have fun
With your visa in your passport and keys to your new property in your hands, the world is your oyster. The final step is to embrace your new life and have fun. We'll touch base with you once in a while to ensure that your stay in Europe is going exactly how you planned. Sometimes the unexpected arises and we're here to ensure that you're not lost in translation for things like taxes, visa renewals or whatever may arise. Enjoy the ride.