How to get a NIE number in Spain
Get your foreign ID number quickly and reliably with our service. The NIE number allows you as an ex-pat in Spain to achieve your personal, financial, or professional goals.
🇪🇸 Why NIE do I need an NIE Number?
We can guide and assist you with all the steps to get your NIE Number in Spain.
The NIE number is necessary for legal transactions such as buying property, starting a business, and opening a bank account in Spain.
Having an NIE number is required to pay taxes and access social security benefits in Spain.
Having an NIE number makes it easier to navigate daily life in Spain, such as signing up for utilities or obtaining a mobile phone plan.
The NIE, or "Número de Identidad del Extranjero" is your foreign identification number. It's what you'll need if you're a foreigner or ex-pat living, working, or studying in Spain. 
The Spanish government issues this number in order to register foreign citizens. If you're planning to live in Spain, you will have to get the right residence permit and NIE. Apply for a Foreign ID Card with Lexidy today. We're here to help you every step of the way to get your NIE Number in Spain.
How can a lawyer help get an NIE Number?
Getting your NIE Number in Spain might sound complex, but with the right legal help, it's a breeze. Here's how we can assist you:
NIE Through Power of Attorney:
We can obtain your NIE on your behalf using a

Spanish Power of Attorney

(POA).

No need to worry about the different types of POAs in Spain; we'll explain which one suits you best.

The best part? You won't have to make constant trips to Spain. Your attorney will handle the legal stuff, saving you time, money, and hassle.

The Power of Attorney process is straightforward. We'll define our role and create the necessary documents with your input, which will then be checked by a Notary Public.

It's important to note that 'durable Power of Attorney' doesn't apply in Spain, which is actually beneficial in the long run.
NIE at the Consulate or Embassy:
If you prefer, we can also assist you in obtaining your NIE number at the Consulate or Embassy in your home country, providing you with guidance and support.
Why NIE Matters:
Your NIE is a vital document, essential for various purposes, including buying property, signing leases, opening bank accounts, and establishing companies.

It even plays a role in estate planning for wills and final testaments.
Our team at Lexidy is here to help you navigate these processes, whether it's through Power of Attorney or completing the NIE application with your personal information. So why wait? Let's get started on your NIE journey today!
The NIE is an ID number that's assigned to foreigners or ex-pats in Spain. Every non-Spanish person must have this number. Without this legal document, you cannot:
buy a property or

real estate

open a bank account

create a business

sign a lease

find a job

sign a work contract

file a tax return
The NIE only refers to the number itself. If you obtain a foreign identity card or your EU Certificate in Spain, the NIE number will be on the document. It is one of the most important documents you can have in Spain.
Each foreign resident must complete an NIE application form to apply and get an NIE number. This is called Form EX-15 and is available online. It must be completed in Spanish as applications in English will be rejected. The application process requires you to share some personal information.
When applying, you must book an appointment before visiting any physical offices. If you are abroad, it must be any police station in the region of residence or the Spanish Consulate. Usually, the waiting period is from one to three weeks depending on the area and Consulate general.
Your NIE will be printed on your EU Certificate, which is a green card given to registered EU citizens in Spain.
We work with immigration offices across Spain to make the application process simple. Speak with an immigration lawyer about how to get an NIE in Spain.
1. We work with you to draft the Power of Attorney. Together we will define the scope of things like financial powers. This usually takes around one day
2. The Power of Attorney is signed before a Public Notary. This also takes around one day to complete.
3. The Power of Attorney needs to be formally stamped if it's signed abroad. This takes between two days and two weeks depending on the country.
4. The Power of Attorney documentation must need be sent to our offices. This step takes between two days and a week, depending on the country.
5. We then submit the NIE application form to the authorities and obtain the NIE. Typically, it takes around three business days. We will handle any interactions with the immigration office.
Non-EU citizens will need to complete Form 790, which can be obtained here and requires sharing some personal information. We support many clients with completing and filing these forms if you have doubts.2. 
What Our Clients Are Saying
Trust our proven track record of successful NIE cases in Spain to help you get your NIE number.
Frequently Bought Together
Empadronamiento
Obtain your Empadronamiento certificate with our hassle-free services. This is a vital document which allows you to register for healthcare, schools, and other services in Spain.
149 Form - Beckham Law
Stay compliant with Spanish tax laws and avoid penalties by filing your 100-personal income tax form with our expert assistance.
Buy a property
Stay on top of your Spanish tax obligations by filing the 720- Informative form with our expert assistance.
The number of NIE application forms we've processed
Find your Immigration Lawyer
Lexidy is a modern, dynamic, and innovative law firm. We always put customers at the center of our work and do our best to give an exceptional experience. Our expertise with immigration offices allows us to fix complex problems and cut all the risks before they happen. We are immigration attorneys and experts in immigration law.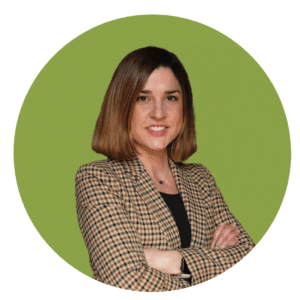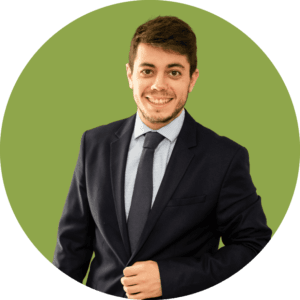 Frequently Asked Questions