Power of Attorney for Real Estate Invesments
Get a lawyer to represent you when buying Spanish property
What is Power of Attorney?
Power of Attorney allows an individual to grant power to another person to act on their behalf. This legal agreement allows a person to make real estate investments, like buying a house, or request personal document in Spain or Portugal without entering the country. 
Using Power of Attorney for Real Estate Transactions
Granting a legal expert Power of Attorney can accelerate and simplify the process of buying or selling a real estate asset.
The process of transferring the legal title of a property from one per son to another is called Conveyancing. However, the practice is very different in Spain compared with the US, Canada and the UK.
In Spain, a lawyer is not the guardian of the funds and, instead, acts as an intermediary and the guarantor of the client's rights. However, sometimes an investor cannot physically be in Spain to embark on a real estate transaction, so they turn to Power of Attorney instead. This allows the lawyers to perform actions that typically should be done by the client.
An experienced lawyer with Power of Attorney can help a client buy a property by accepting, modifying, sign and execute a range of activities that an individual would typically have to do in person. This includes handling mortgages and paying debts.
With Power of Attorney, conveyancing in Spain is much simpler and more affordable than the alternative. A lawyer will act in the client's best interests and conveys peace of mind. The powers can be as broad or as specific as the client wishes and are always unique.
How can a lawyer help me?
Our lawyers have helped to make all legal activities independently on your behalf. Many years of experience and market authority make our service reliable for all your needs. Our lawyer will help to issue power of attorney for your preferred person or on us as a part of remote service.
¨Trust us your GOALS¨
– Real Estate Team
What's Needed for Power of Attorney?
The parties must be identified as well as the powers that the person wishes to grant the lawyer.

The Power of Attorney needs to be agreed with a formal signature and this must be validated by a Public Notary.

If you reside in a different country from where the contract is signed, you must validate the Power of Attorney at your local Spanish embassy or consulate.
What's the Process For Power of Attorney.?
Gather the relevant documentation, like passports and proof of residence, as well as information about the property. This can take up to ten days.

Specify the terms of the Power of Attorney, which typically takes two days.

Sign the Power of Attorney in front of a Public Notary.

Stamp, or Apostille, the document or legalize it before the relevant authorities in the issuing country.

Send the verified documentation to Lexidy.
Find you Real Estate Lawyer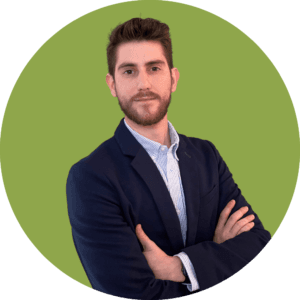 Frequently Asked Questions
Be happy. Join a community of satisfied and successful customers