Understand How to Get a Lease Agreement in Spain
Ensure your rental plans for Spain goes without a hitch by getting legal advice for your lease or rental agreement
How can a Lawyer Help Me With a Lease or Rental Agreement?
Our real estate lawyers will ensure that plans to rent a property proceeds without issue in Spain. 
Spanish Lease agreements are often unfamiliar to ex-pats with different standard clauses. Our lawyers will ensure that your terms and conditions are within the market norms, so that you don't agree to unfair terms. 
Our real estate attorneys will check whether the property is suitable to be rented by performing due diligence on the contract and landlord. 
We will draft an appropriate contract that puts you, the tenant, first. Many estate agents act in the interests of landlords, so we are here to rebalance the discussion. We also support clients with tax settlements and resolve any conflicts that arise from landlords not respecting the terms of your lease.
¨We will be with you each step of the journey.¨
What is a Lease Agreement?
A lease agreement is a contract that allows an individual to use a property in exchange for a payment. For most people, this payment is monthly rent. 
Typically, if a person needs to stay in a residential property for a period of time, but are not looking to purchase a home, they will often sing a lease agreement to formally live in the property.
Residential leases can be a typical living arrangement, where a people needs a home but they can also be seasonal lets for jobs linked to tourism, like skiing, where business demand peaks for a short period of time.
Residential leases can be for up to five years, but sometimes it can be seven years, if the tenant is a company. 
Lease can also cover commercial properties for individuals who want to start or run a business. Commercial leases don't have any mandatory requirements for duration.
How Do I Create a Lease Agrement
We recommend appointing a real estate lawyer to check or redraft a lease agreement. Many ex-pats receive rental contracts that they don't understand or interpret incorrectly. Lexidy LegalTech Boutique will draft a lease that meets the market norms and will negotiate with the landlord to ensure your interests are protected. This way you avoid unfair terms or penalties.
How Do I Renew a Lease Agreement?
Most leases are renewed automatically unless the parties indicate otherwise. When terminating a contract, there is usually a one-month notice period.
What's the Process of Getting a Lease Agreement?
Once you have chosen the property, you can make an offer. But before making an offer, double chekc that the building or home is in the right location for you. That means understanding where the local transport connections are as well as local amenities like stores. 
When you make an offer, it's crucial to remember that most leases are negotiable, particularly the price. During this step, we advise working with a lawyer as they will have experience of market rates and norms. A lawyer will also ensure that the contractual terms and conditions are fair. They will also perform due diligence like identifying the parties and checking if that they have the right to rent out a property. 
A real estate lawyer will work with the realtor or estate agent and landlord to secure the best terms for you. We also help clients who cannot physically travel to Spain to sign a lease by using Power of Attorney. We can act on your behalf through the limitations you set to ame process as smooth as possible. 
Once everything is finalized, you sign the contract and hand over the deposit to the owner. In return, you receive the keys and can move in.
What Documents Do I need for a Lease Agreement?
You need a valid identity document such as an NIE or a passport. In addition, you should have:
– a bank guarantee as security 
– a civil liability insurance
– Pay slips or bank statements proving that you will be able to pay the rent.
You can ask the landlord to provide:
– A Nota Simple (document issued by the Registry to verify who is the owner of the property).
– A copy of the home insurance
– A copy of his/her identity document
– The proof of having placed the security deposit with the corresponding administration.
The contract is the main document and should include the following:
The IDs of all parties. It must dispaly nationality, date of birth and marital status

The property's location 

The licence of use, if it's a commercial lease, with the number and date

Rental amount, payment deadline and renewal process

Contract duration and end date

Parties' signatures
Clients should have a valid passport and a NIE or TIE so that they can access bank accounts and sign up for utilities like electricity and internet.
What Else Do I need to know?
Early Termination: 
Lease agreements can be terminated early. For residential properties, they can be cancelled after the first six months and there is compensation for the landlord. For commercial leases, it must be agreed with the parties.
Eviction:
Tenants can be evicted from the property after one month without payment. The landlord can file a lawsuit to evict the tenant after ten days.
We are a department formed by qualified legal experts who have been trained in the field of real estate law. We work on these requests every day and it's our passion. For us, Lexidy is a way of life and what excites us the most is to be able to deliver the happiness and satisfaction of a successful corporate process. We want to help you achieve your goals and dreams.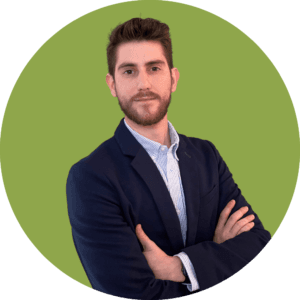 Be happy. Join a community of satisfied and successful customers