Land Registry Search
Simple Note / Permanent Certificate
What is a simple note and when should you request one?
If you are interested in buying a property, the simple note, i.e., Nota Simple Registral( in Spain) or Certidão Permanente (in Portugal, is an essential document that you should request before making your decision.
In other words, , this document  contains fundamental information about the property such as: detailed description of the property, identity of the owner,ownership title, exact location, and whether the property has any charges (i.e., mortgage loans) or debts that may burden the property.
First of all, what is the Land Registry?
Primarily, the Land Registry records  all acts and contracts relating to the ownership and other real estate rights which may affect public and/or private property and other real estate rights (acts, contracts,administrative or judicial decisions, etc.). In addition, certain administrative concessions and public property may be registered.
Due to the Land Registry, the public has the ability to obtain legal certainty with respect to the facts recorded.This provides the necessary confidence in transactions for market agents to  act quickly and  at lower costs.
How can a lawyer help me?
Our lawyers have a deep understanding of what should be covered and omitted in an Arras or CPCV. Lexidy's Real Estate experts will ensure the appropriate clauses are used in all documentation to protect your best interests.

Our Real Estate lawyers are here to prevent specific risks. These can include the  property's characteristics and issues with the documentation.
¨We will be with you each step of your journey.¨
– Immigration Team
Lexidy is a modern, dynamic, and innovative law firm. We always put customers at the center of our work and do our best to give an exceptional experience. Our expertise in Spain and Portugal allows us to solve complex problems thoroughly and cut all the risks before they may happen.
The number of Golden Visas issued with us
How many clients we assisted in 2020
Our average score from 300 reviews
What service can we offer you at Lexidy?
–          Simple Note request at the relevant land registry office;
–          Legal Assessment based on the findings of the Simple Note.
(Please note:Registry fees are included in our legal assessment.)
At Lexidy, we have extensive knowledge and experience with all types of procedures before the Land Registry. We believe the first step, when considering the acquisition and feasibility of real estate assets in Spain or Portugal, is having the right advice. Here, we excel in making our clients' lives easier by carrying out the actions that best suit their rights.
Find you Immigration Lawyer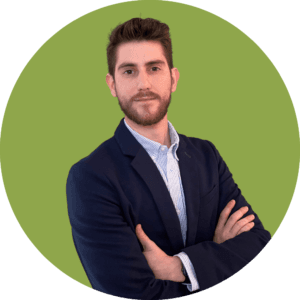 Be happy. Join a community of satisfied and successful customers