Why would you need Burofax?
As it is a reliable communication with probative value, the content of the text is accredited, as well as the sender, the addressee and the date of sending.
The burofax is a service that allows you to urgently send documents that may require proof before third parties.
A legal notice which has the capability of being produced in court. Includes certification of reception to addressee.
Our service includes the drafting and preparation of the letter according to your requests.
Subsequently we will send to your attention for approval and then send to the adressee via the Post Office with certification of its content.
What are the requirements and how to buy property?
The main requirement is providing your NIE (Número de Identidad de Extranjero or Identification Number for Foreigners) number. This number, which is unique to each individual, is essential to carry out any transaction in Spain. 
Therefore, it must appear on all documents that you sign or are issued in Spain and be presented before signing the final deed.
While the process of obtaining a NIE is not difficult, we recommend consulting one of our Real Estate attorneys. 
In addition, it is advised to have a bank account in Spain. This will make all formalities easier and payments more convenient.
We will prepare it and send it through the post office.
How can a lawyer help me?
Our lawyers have a deep understanding of what should be covered and omitted in an Arras or CPCV. Lexidy's Real Estate experts will ensure the appropriate clauses are used in all documentation to protect your best interests.

Our Real Estate lawyers are here to prevent specific risks. These can include the  property's characteristics and issues with the documentation.
¨Trust us your GOALS¨
– Real Estate Team
What are the requirements?
Have a concrete request. In the event that the person to whom the burofax is addressed does not comply with the request, the burofax will serve to prove in court that we have tried to settle the matter amicably beforehand. 
Process of getting a burofax
The lawyer will take care of the most appropriate literature for the letter to be sent through the post office using this postal instrument.
Find you Real Estate< Lawyer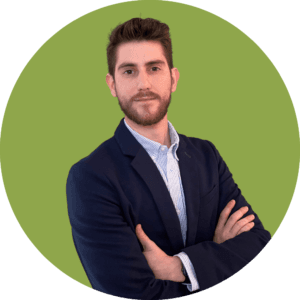 Frequently Asked Questions
After sending a burofax you can initiate a claim for the amount with much more guarantee and recover all the money. We take care of everything for you:
Sending of Burofax drafted by a lawyer including all the necessary clauses for your claim.
After the Burofax, if the addressee of the burofax refuses to pay, we will give you a personalised quote 100% free of charge.
If you have not received a reply to the burofax, this is good news for your interests. It will be key for the legal claim.
If they have replied to the burofax but reject any claim, the lawyer becomes an indispensable tool.
-Whenever we want there to be full proof of the effectiveness of a communication that has been made. Some common cases of use are the following:
-Claim for unpaid bills (invoices, rent, community fees, receipts, etc.).
-Claim to request the elimination of our private data in accordance with the LOPD (asnef, telephone companies, marketing companies, robinson list, etc.).
-Claim to request and confirm cancellation of a service provider company (telephone companies, internet / ADSL operators, life / car / home insurance, etc.).
-Claims against airline companies (lost luggage, stolen luggage, flight cancellations, etc.).
-Claim for repair of items under warranty.
-Claim for improper use of protected works (trademarks, registered works, registered photographs, etc.).
-Claim for deficient service (commerce, travel agencies, means of transport, repair of household appliances or machinery, etc.).
Claiming damages to the builder of a new property (flat, chalet, premises, etc.) -Convening a meeting of neighbours/shareholders/partners/parents/etc.
Calling special events (strikes, elections, press, etc.) – Communicating resolutions of the meeting of neighbours/shareholders/partners/partners/community members/ etc.
-Communications between tenant and landlord and vice versa Communications between divorced or separated couples
-Communication of expiry of policies/ agreements/ contracts/ guarantees/ etc. Communications of registration/ modification/ termination of contracts.
-Communications between employee and company and vice versa.
-Communications between person and bank or credit institution and vice versa.
-Communications between person and public or local administration (labour aspects, unemployment benefits, tax, social security, benefits, grants, aid, etc.) and vice versa.
-Communications in insolvency proceedings (creditors who need to register their debts with the insolvency administrator, insolvency administrator registers actions, deadlines, resolutions, etc.).
Be happy. Join a community of satisfied and successful customers