Register and protect your trademarks in Spain and across Europe.
What is a trademark and why is it important?
A trademark is a distinctive sign. Its function is to differentiate and individualise goods or services on the market from other identical or similar goods or services. It also identifies a business origin and, to a certain extent, is an indicator of quality and a means of sales promotion.
The importance of leaving an unmistakeable and memorable mark in the minds of customers cannot be understated. Brand recognition and validation help generate loyalty and trust with consumers and ensures that products are sold again and again within a competitive marketplace.
The owner of a registered trademark can prevent any third party from using any similar or identical signs during the course of trade, without consent. This prevents confusion and gives the trademarked brand greater commercial value and gives a more serious, professional image: If someone wants to use your trademark, they must license it from you for a fee.
How can I obtain a trademark?
The process begins with the Spanish Patent and Trademark Office website. First, you need to check that the trademark hasn't already been registered. If your trademark is available, you must complete the trademark registration application on the website and await the resolution, which can takes no longer than 12 months. If someone opposes your trademark or you lack appropriate documentation, it can take up to 20 months.
The following can be trademarked:
Words and/or names.

Figures

.
Figures with words and/or name elements.
Shapes.
Shapes with words and/or name elements.
Patterns.
These are the most common types of trademarks, but there are other examples. Please contact a Lexidy legal expert for a comprehensive list.
How can a lawyer help me?
The help of a lawyer in the trademark registration process is very important. They help to simplify the process and increase the chance of successfully registering your brand.
A lawyer will advise on whether it's necessary to register a trademark as sometimes there are more suitable routes to achieve a client's goal. If registering a trademark is the right move, a Lexidy lawyer will discover if the trademark is already registered and  then process the required documentation. They will also help avoid any opposition to the trademark's registration.
Once the trademark is registered, our lawyers will advise on how to protect it from third parties.
¨We will be with you each step of your journey.¨
– Immigration Team
Lexidy is a modern, dynamic, and innovative law firm. We always put customers at the center of our work and do our best to give an exceptional experience. Our expertise in Spain and Portugal allows us to solve complex problems thoroughly and cut all the risks before they may happen.
The number of Golden Visas issued with Us
How many clients we assisted in 2020
Our average score from 300 reviews
What's needed to register a trademark?
The main requirement for a trademark is ensuring that it's not already trademarked. After this the process is as follows:
Filing the trademark registration application.

Identifying the applicant(s), whether a natural person or legal entity. If the application is made through a representative, the representative's documentation must be provided.

The goods and services to be protected, in accordance with the Nice Classification.

For trademarks with graphic elements, you must include a reproduction of these.

For 3-D trademarks, its reproduction must be graphic or 2-D via a photograph.

Payment of application fees.
Find you Corporate Lawyer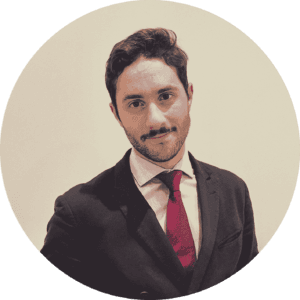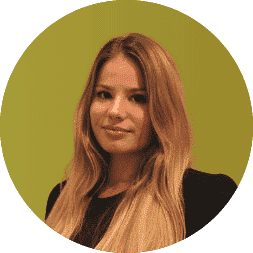 Frequently Asked Questions
Be happy. Join a community of satisfied and successful customers
Rick Kleinhans
13:03 27 Apr 22
Lexidy has been a lifesaver. The entire team has helped us so much on different matters both personal and corporate. Isabel in correcting an error by a previous accountant that was costing us an extra €1000 every month in social security payments! Jose with various matters and tax advice. Diego in helping us get documents notarized in Valencia even though he is based in Madrid. I cannot recommend them enough!
Aleksandar Vorinski
08:12 25 Apr 22
I recently purchased apartment, got NIE and opened bank account with their help. I m satisfied with their service, they are accurate and responsible.
I've dealt with hundreds of solicitors through business over the years but I must say Cristina and Lexidy Law are really something special. Responsiveness, proactiveness, knowledge and professionalism is, quite frankly, outstanding.M.
Sarah Taylor
11:03 31 Mar 22
Lexidy did an amazing job setting up our company in Spain, which was a complicated and lengthy affair which they handled with patience and professionalism. Their ongoing tax, accounting and payroll services have been greatly appreciated. Friendly and professional team with perfect English. Highly recommended!
Jonas Hendrickx
15:50 03 Dec 21
The labour law advice I was looking for. Delivered the answer quoting the law texts in Spanish as requested to make sure I was actually getting the correct answer for my question!These people are worth your money.
Kristen Wilkinson
14:53 20 Oct 21
Update: While all of the initial responses were pretty quick, they started getting busy, so I had to constantly follow up. We have since sought assistance elsewhere.My husband and I plan to move from the USA to Porto, Portugal in the spring/early summer of 2023. We didn't know where to start or what to expect. I searched online and found Lexidy Law Boutique. Their website is intuitive, informative and inviting. I emailed the office and Lidiane responded within a few hours. Based on the information in my email, she emailed us appropriate information on our situation. She was very professional and offered to set up a web call if we wanted to. We ended up having our web call today and will be starting our journey of becoming Portuguese citizens. She informed us of the first steps, all of the documentation we need and what the law firm can do for us. Right after our call, she emailed us detailed information regarding pricing and what is entailed in that pricing. So far, the beginning of our journey is a positive one.
Parisa Fardad
05:20 21 Sep 21
I have started to work with this company which was my friend recommendation. My first experiences have been very good. They are responsive, friendly and cares about their costumers.
Thijs van de Laak
05:16 15 Sep 21
I experienced good, constructive and accurate service by Lexidy in composing my SHA. Thanks Hector and Samual
Samuel is very professional and patient. Really appreciate.
Erik van der Linden
00:01 08 Sep 21
I contacted this company regarding a Labour dispute with a former employer. I quickly got an honest response that according to Spanish Labour laws, nothing could really be done anymore. Impressed with their swift, direct and honest opinion, I explained this was a very unusual case and would like to hire their services. Again I got a swift and direct answer that they did not deal with those kind of cases. Rather than milking a client, they showed admirable integrity by turning down the case…. a rare quality these days. My compliments.
Signore Raffaele
12:53 07 Sep 21
The service I have received from Hector has been extraordinary.He has helped me opening bank accounts, managing my NIE and setting up my company's branch in Spain.I am very grateful for the help and the exceptional treatment and management.I won't hesitate to contact him again for any other business I may need.
ZULFU S.R.O
16:40 04 Sep 21
We used Lexidy to help establish our company in Spain. The whole team and especially Samuel, were very helpful and professional. Their customer service is excellent. Prices are reasonable. Highly recommend.
Darren Doody
17:40 02 Sep 21
Professional Lawyer service which fits around the client. Thank you Max for the expert advise. You have put our minds at rest and look forward to working with you. Definitely would recommend this company.
Greg O'Brien
14:16 01 Sep 21
In Lexidy I found the perfect partner for meeting my legal needs. Establishing a company can be a difficult task at the best of times and is made even more complex when you are doing this during a pandemic and in another country. Lexidy and in particular Hector Lopez Vazquez made this a simple and efficient process for me. Hector was professional, friendly, responsive and very supportive throughout the whole process. I would have no hesitation in recommending Lexidy and Hector to anyone with similar requirements.
Somi Nokarizi
13:34 13 Aug 21
I highly recommend you to cooperate with Lexidy! For me as a lawyer by education finding a trustful law firm was not really easy! In Google you can find many of ads and checking all of the companies when you are in the country and you don't want to work with scammers it could be challenging. Since I found Lexidy from the first online meeting that I had was clear for me LEXIDY has a perfessional team, transparent , responsive and trustfull ! They helped us to firm a new company in portugal and we got legal consultation for migration and realestate subject which was great and completely fullfill our basic needs to plan for future! Having right legal assistance means a lot when you are a newcomer in the country!
Had a very informative and productive conversation with Lidiane (for free) which was scheduled soon after my initial D7 visa enquiry (lodged via their website). Lidiane clearly has expertise in this area and was extremely generous with time and openly offering her advice. Not just that, she was extremely pleasant to talk to. TY !
Lauren Meyer
16:21 10 Aug 21
My dream of living in Spain came true not only for me, a U.S. Citizen but also for my boyfriend who is a Guatemalan Citizen. They were able to help us both get approved by helping us with the paperwork needed by working with both countries. I can't say enough positive things about this company and how we will be forever grateful to Lexidy. Especially Max! Thank you!
Gail Robinson
18:48 05 Aug 21
Lexidy guided us through the purchase of an apartment in Barcelona. It was quite complicated; we were in New York and because of the pandemic had to do everything remotely. This would have been impossible without the sound advice--in English!--and help of various lawyer at Lexidy, particularly Alejandro Cano. They even inspected the apartment because we couldn't see it in person and arranged for us to open a bank account. Since Lexidy is the only law firm i Barcelona we've worked with, I can;t compare them to others there but working with them was certainly easier than dealing with U.S. law firms. Highly recommended!
Next Reviews