Costa Rica is calling you…
Immigration Law is the bridge that connects people with opportunity and prosperity. 
Our world is becoming more and more complex but technology is helping it to feel smaller. As Immigration lawyers, we are here. Whether it's to advise, assist or guide, we are here to help. So far, we've helped thousands of people across the world by making the difficult possible and delivering their goal to live in new country. Immigration means different things to everybody. For some, it's work or to advance their education. For others, it's the opportunity to live the life they've always dreamed of and worked towards. Our lawyers live for this work and the challenge of breaking down barriers. Overcoming the obstacles and penetrating the bureaucracy fuels us on our mission, which is to grow and improve in order to give our clients the highest quality of service.
How to move to Costa Rica
You must initially be a temporary resident for three years unless you are a first degree relative of a Costa Rican (via marriage or having a child in Costa Rica). You can apply to become a permanent resident after that time and begin working lawfully for Costa Rican businesses.
You have different types of Visa that will allow you to move to Costa Rica. They are the following:
Tourist Visa: When coming to Costa Rica, visitors are granted a 90-day tourist visa (the exact number of days is up to the immigration official but 90 is standard). You must therefore depart the country every 90 days in order to obtain a fresh 90-day stamp or visa upon your return.

Usually, performing these border runs while the residency applications are being processed works well. It will provide the opportunity to go to places like Panama and Nicaragua, among others. But for many people, it might be a hassle, particularly if they live far from the closest border.

Digital Nomad Visa: The new digital nomad visa is an excellent substitute for full residency if you just intend to stay in Costa Rica temporarily.

You can enter the country with this straightforward visa process and stay for a year, with the possibility of requesting for another year. You must submit an online application and provide proof of monthly income of at least $3,000 ($4,000 for a family).

Residency: Obtaining residence may be a smart move if you know for a fact that Costa Rica is where you wish to live. This provides you with a cedula (ID card), simplifying numerous tasks in this nation (e.g., banking and getting a cell phone plan). A Costa Rican driver's license is additionally available.

Several methods exist for obtaining residency in Costa Rica.

One requires evidence that a specific sum of money will be received under a pension or retirement plan. Another requires evidence of money coming in (non-pension/retirement), or you can make a sizable deposit into a bank account in Costa Rica. The third has to do with settling down as an investment.

 
About Immigration Department
¨We are a department formed by qualified legal experts who have been trained in the field of immigration law. We work on these requests every day and it's our passion. For us, Lexidy is a way of life and what excites us the most is to be able to deliver the happiness and satisfaction of a successful immigration process. We want to help you achieve your goals and dreams.¨ 
-Immigration Team
Find your Immigration Lawyer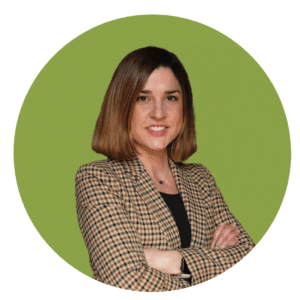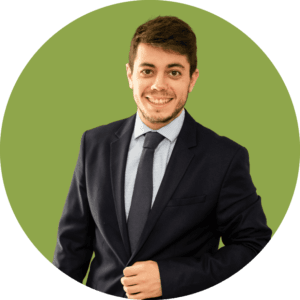 In the past ten years, immigration to Costa Rica has gained popularity. A number of characteristics and conditions make Costa Rica a special location for working, living, visiting, investing, and learning. Our immigration services in Costa Rica include the evaluation of the country's top experts and attorneys who help potential immigrants obtain or manage their residency status there in accordance with immigration law by offering timely, pertinent advice as well as in-depth support.
Be happy. Join a community of satisfied and successful customers