Ever wondered about the possibility of moving to Italy? You're certainly not alone! If you are asking this question, then you're in good company. This blog will explain everything you need to know about how to move to Italy! Let's get started.
(Updated October 2023 by Lexidy Admin)
Living in Italy
Italy's allure exists beyond its iconic landmarks of Rome, enchanting Venice canals, and the timeless beauty of Florence. With its excellent healthcare, low cost of living, delightful cuisine, and a climate to envy, relocating to Italy stands as an attractive option, even when compared to regions like Southeast Asia.
When it comes to moving to Italy, your nationality plays a crucial role. Your immigration status in Italy depends on several variables, including whether you are an EU citizen. This is particularly important for Americans as they consider Italy one of the top vacation destinations.
Moving to Italy from USA
Thinking about living in Italy as a US citizen? Great choice! But there are a few things you need to consider. First, if your parents or ancestors were born in Italy and immigrated to the United States, you could qualify for an Italian passport. This means you can live in Italy without needing a visa or permanent residency.
But, if your stay extends beyond 90 days, there's some paperwork to do. You'll need a visa before you enter Italy and a permesso di soggiorno, or residence permit.
There are a couple of routes you can take. One way to enter Italy is with a work permit or work visa. You'll receive a permesso di soggiorno per lavoro (residence permit for work reasons) in that case. Another way is to enter with a student visa, in which case you'll obtain a permesso di soggiorno per studio (residence permit for study reasons). Therefore, the kind of visa you enter Italy with determines your permesso di soggiorno.
Surprisingly, obtaining the visa itself can be more difficult than a residence permit. So let's dive into the visa types starting with the most straightforward option.
What is the Schengen Visa?
You can get a Schengen Visa if you want to live in Italy for three months or less. Good news for US citizens. There's no need to apply for a Schengen Visa separately. The border control will stamp in on your passport when you enter. This visa allows you to travel throughout Europe's Schengen area to visit places like France, Germany, Austria, and more.
So if you're a Digital Nomad, you will be able to stay in Italy and visit other parts of the Schengen area for 90 days. After three months, you must leave the Schengen area for at least another 90 days. You've got some exciting options though – hop over to the UK, explore Turkey, or venture to countries outside of the Schengen Zone, before returning to Italy.
However, if you plan to stay for more than 90 days, life becomes a little more complex for non-EU citizens, like Americans, Canadians, and Australians.
Learning about the Self-employment or Freelance Visa
Unfortunately, Italy does not sponsor visas for freelancers because, well, they're not exactly traditional employees. But in its place, they created this visa! It's ideal for Digital Nomads who plan to live in Italy for more than 90 days and it has the bonus of putting people on the pathway to permanent residency (if you are interested in doing so at a later date).
However, like many permits, the Freelance Visa has its limitations. There is a yearly quota for the number of visas that are available each year, so late applicants may be left disappointed until the following year. Every year, the immigration authorities unveil the updated "decreto-flussi," as it is known.
To apply for this visa, you will need to have:
Proof of accommodation in Italy
Proof you are self-employed
Clearance from the Italian police, known as a "Nulla Osta"
Proof that you can financially support yourself
How to move to Italy with The Startup Visa
If you have an idea for a business or new company, you can move to Italy to launch your venture. The immigration officials will need to determine if it is "innovative," which can be tricky to figure out, so we recommend working with a lawyer for this.
To apply for this visa, you will need to:
Register your business in Italy
Invest at least €50,000 into the business
File an application for an Innovative Company
Be the legal representative for the company.
You also have the choice to join an existing startup if your investment is €100,000 and you are becoming a C-suite or board member.
This visa has a streamlined, fast-track process, attracting those looking to move and act quickly.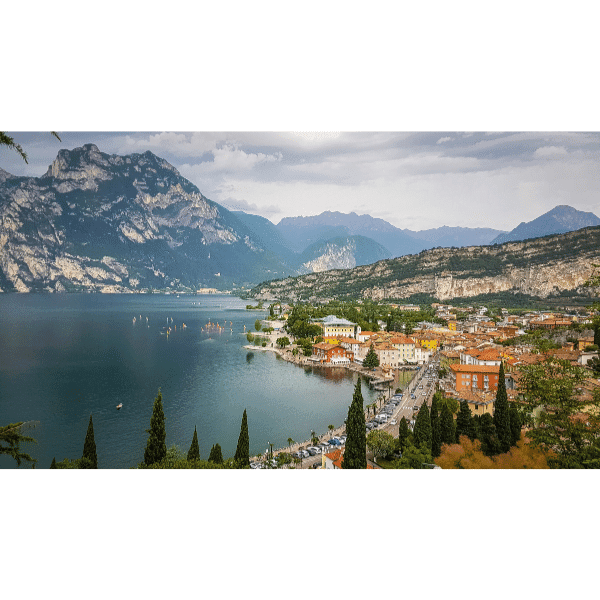 How to move with an Italian Elective Residence Visa
This visa is for those who already have some passive income set up. For example, this can be investment income from real estate or a pension. However, you cannot actively work on the Elective Residency permit.
This visa is often known as the Retirement Visa because a pension is the most common type of passive income.
To apply for this visa, you will need to have:
Proof of accommodation in Italy
At least €31,000 yearly in passive income
The passive income threshold usually increases by 20% for a spouse and 5% for each child but each consulate can enforce a different amount, so it's best to check first
Healthcare insurance
Moving to Italy with an Entrepreneur Visa
Entrepreneurs can move to Italy under this visa if you invest a sizable sum into the country. Italy created this visa to encourage foreign investment into the country. The main requirements include forming at least three jobs in Italy and investing a minimum of €500,000.
To apply for this visa, you will need to have:
A business plan
Proof of funds and tax documents
This visa application must be submitted directly to the Italian Consulate in your home country, and it can take up to 120 days to get a decision. If successful, you will also have to obtain the permesso di soggiorno, or Italian residence card.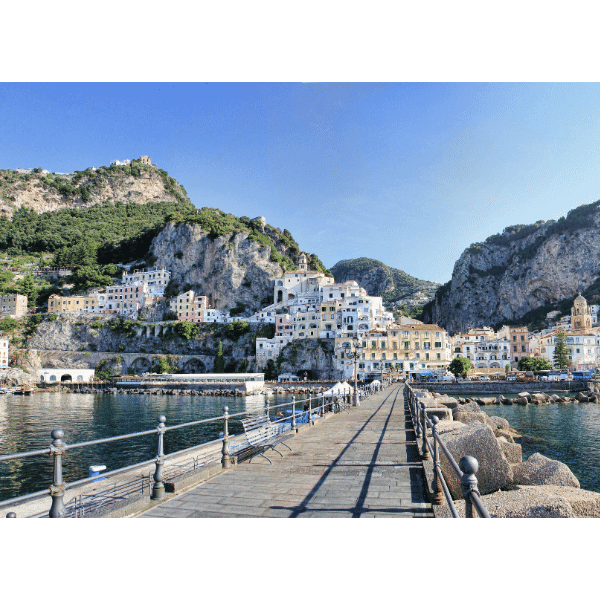 How Can We Help You?
Schedule a free consultation below and one of our lawyers will be in touch.
How to Get an Italian Investor Visa
Interested in investing? You can obtain an investment visa if you help fund strategic assets in Italy. These should be elements that will bring future benefits to Italy's development (as determined by the Italian authorities). It's the fastest and most attractive residence visa in Italy for many.
As an investor, you have four main options to start your visa journey. You can choose to:
Invest €250,000 in an innovative startup
Invest €500,000 in an Italian company
Donate €1 million to a philanthropic cause
Purchase €2 million in Italian government bonds
To apply for this visa, you will need to have:
A completed application form for the visa
A valid passport with at least two blank pages
Proof that the applicant can support their lifestyle and their family members (at least €6,085.43 annually for the principal applicant)
A clean criminal record
An electronic signature that's recognized by the EU's authorities
A CV/resume showing your experience and education
Furthermore, you will need the following depending on the type of investment.
Innovative startup investment
You must provide proof that the funds were transferred to the startup from the bank and that you are authorized to invest.
Investment in an Italian company
You must supply proof that you've transferred money to the company, that you're authorized to invest, and that a notary has certified your purchase of shares.
Investment in a philanthropic cause
A philanthropic cause may require a bank statement showing proof of payment and a letter confirming your donation, but it depends on the type of organization.
Buy Italian government bonds
You must provide documentation of the bond purchase from the broker or financial institution.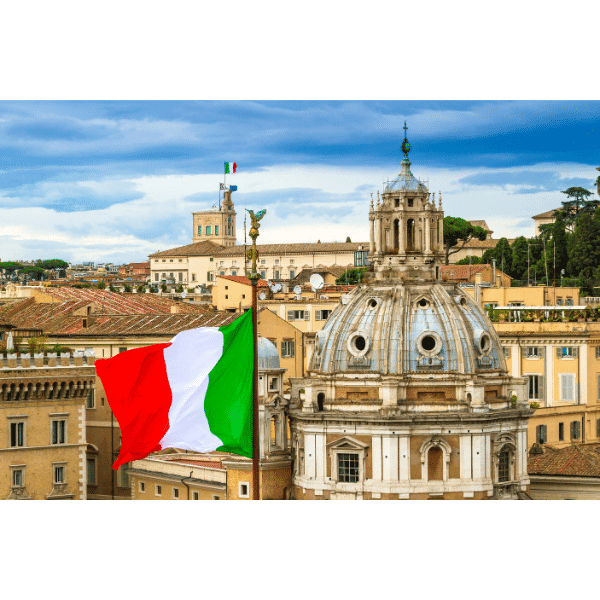 How to move to Italy as an EU citizen
The European Union has created a policy known as 'free movement,' which allows people from one country to move to another country and seek employment there. The same applies to Swiss and EU nationals.
Therefore it is much easier to move to Italy if you are an EU, EEA, and Swiss citizen. These groups can move to Italy if they are employed or self-employed in Italy, are studying, or can financially support themselves and their families.
EU, EEA, and Swiss citizens can move to Italy, but they must register at the local Anagrafe (Register Office) to establish residence. The specifications vary according to the Anagrafe you choose, but you will need the following paperwork.
Proof of why you are moving to Italy. This can be a university enrolment form or an employment contract.
ID documents
Healthcare insurance
Proof of Italian accommodation
Frequently Asked Questions
Can I move to Italy without a job?
Yes! You can do so with the Elective Residence visa. You can obtain this residence permit for 1 year, which can be renewed.
What is the quality of life in Italy?
Overall, Italy has a high standard of living. The economy is strong, healthcare is good and there are excellent education opportunities.
Does Italy have free healthcare?
The SSN, or Servizio Sanitario Nazionale, offers free or incredibly affordable healthcare to both Italian citizens and non-citizens holding residency status
Do you need to speak Italian to move to Italy?
No, you can move to Italy with a residence permit without speaking the language. However, if you want to apply for citizenship down the road, you will need to pass a language test.
Where do most Americans move to in Italy?
Rome, Milan, Florence, and Turin are among the top picks for English-speaking expats.
Can Lexidy help me move to Italy?
Moving to Italy is a great option. The country offers a vibrant and healthy lifestyle, excellent healthcare, and a low cost of living. It also provides an outstanding work-life balance, with plenty of opportunities to enjoy your life. If you have any questions about the visa process in Italy, simply reach out to us through the form below. Our team of legal aces will be in touch shortly to help guide you on your exciting path to Italian residency.