How can a lawyer help you?
An experienced lawyer will guide you through this process by reviewing  documentation and assessing whether it meets the requirements to secure this visa. We also work with sworn translators, insurance companies and submit applications as the legal representative, so that you can avoid lengthy and expensive face-to-face procedures.
You will only have to gather the documents that we request. We will review the documents for you and complete any forms, including those in Spanish on your behalf. Working with us saves you time and money.
A student visa is a permit that allows you to stay and study in Spain for the duration of the course. It is renewable annually and after three years of study, you can exchange your student visa for a work permit.
The time spent studying doesn't count towards the criteria for applying for a residence permit or Spanish nationality.
How do I obtain a Student Visa in Spain?
The application should be filed with the Consulate in the applicant's country of residence. They have up to three months to approve the application but they typically act faster.
You can also apply online, if you are legally in Spain under a tourist visa or a Schengen Visa. You must apply at least 30 days before the end of your legal stay.
Your application will also require a letter of admission from the academic institution, as well as proof of payment for tuition fees. Additional documents, like a study plan or proof of previous qualifications, may also be required.
This visa also requires the applicant to have sufficient financial means, as shown below:
€564.90 a month for an individual
€282.45 a month for each family individual
Process of getting a student visa
Firstly, you need to gather all necessary documentation. This includes background checks, certificates, proof of economic means and health insurance. You may also need to have sworn translations of the documents when applicable.
The next steps would depend on the place of submission:
a) With the Consulate in your home country: Schedule an appointed with the consulate and file the required documentation. They will assess your application and provide you with an answer within 20 to 30 days.
If the visa is granted, you must visit the Consulate again to have your entry visa stamped on your passport.
Following the Coronavirus pandemic, some Consulates now allow postal and email submissions, while others offer to keep your passport while they assess your application. This saves time if the visa is granted because you can just collect the passport with the visa already stamped.
b) With the Spanish authorities while legally in Spain: Here, we submit the application digitally with our digital certificate as long as there are at least 30 days or more left of your legal stay, using scanned copies of all documents.
The Administration takes around 20 to 30 days to resolve your application.
In all cases, if the visa is granted, you must apply for a foreign ID card, known as a TIE if your stay is longer than six months.
Find your Immigration Lawyer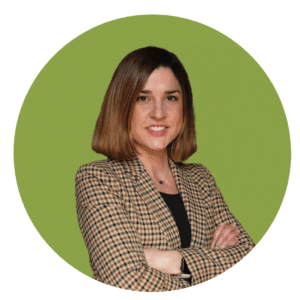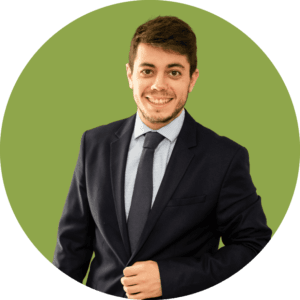 Frequently Asked Questions
Be happy. Join a community of satisfied and successful customers
Used Lexidy Law for my EU Registry Certificate and NIE number. Also for my registration with the Town Hall. My contact at the firm was Laura Fuste. Very knowledgeable, responsive, and professional. Helped me navigate with having a staff member present with me at the various appointments which was extremely helpful to me as I am a beginner student of the Spanish language. Highly recommend.