If you are thinking about Spain citizenship requirements, it means that you may be ready to make the vibrant culture and dreamy digs your permanent home.
But the least taxing way to become a citizen can be confusing… just what are the true benefits of becoming a Spanish citizen, and how long do you need to reside before you can pledge allegiance to the Spanish flag?
In this comprehensive guide, you can shine a light on the Spain citizenship requirements and the procedures involved for your personal timeline.
Spain Citizenship Requirements: Understanding the Foundation
Spain, with its sunny climate and warm-hearted people, has long been a top choice for the international community to settle down in their personal piece of paradise.
But before you can make the decision to settle down and live a life of Spanish luxury, you must find out whether you fit the requirements.
Residency Requirement
Firstly, the beginning step towards Spanish citizenship is meeting the residency requirement. To qualify, you must have legally resided in Spain for a specified period.
The standard residency requirement is ten years.
However, certain circumstances may warrant a reduced period, such as marriage to a Spanish citizen, or obtaining refugee status.
Marriage to a Spanish Citizen: If you are married to a Spanish citizen, you may be eligible for a reduced residency period to obtain Spanish citizenship. Instead of the standard ten-year requirement, the residency period is one year. 
This recognizes the connection to a Spanish citizen through marriage and helps with the integration of spouses into Spanish society. 
Exceptions to Standard Residency
Obtaining Refugee Status: Individuals who have refugee status in Spain may also benefit from a reduced residency requirement for Spanish citizenship. 

In general, refugees who have legally resided in Spain for five years can be eligible for citizenship. This recognizes those unique circumstances and their protection in Spain.

Two years: for nationals of Latin American countries, Andorra, the Philippines, Equatorial Guinea, Portugal or persons of Sephardic origin.

One year:

Whoever was born in Spanish territory.
Those who did not duly exercise their right to acquire Spanish nationality by option.
People who have been legally subject to guardianship (under the supervision of a guardian), guardianship or foster care (foster care that allows the reduction of legal residence to one year– when there is a resolution of the public entity that has in each territory entrusted with the judicially recognised protection of minors and the foster care) of a Spanish citizen or institution for two consecutive years, even if he/she is stil in this situation at the time of the application.
Who, at the time of application, has been married to a Spanish national or institution for one year and is not legally or de facto separated.
The widow or widower of a Spaniard, if at the time of the spouse's death they were not separated, either legally or de facto.
The person born outside Spain of a father or mother (also born outside Spain), grandfather or grandmother, provided that all of them were originally Spanish.
Obtaining Spanish citizenship through residency can be a lengthy process, but it grants you the opportunity to fully immerse yourself in Spanish society and plant your roots in the country.
Language and Culture Exams
Assuming you meet the residency requirements, the next step is to take a couple of tests (don't stress!). To become a Spanish citizen, there are two exams you usually have to take and pass. 
The first is a language exam to show you can speak some Spanish (unless Spanish is already the official language where you come from). This is the DELE exam, and you need to pass the A2 level (considered a high beginner/ low intermediate level of Castilian Spanish).
The other exam is about the culture and society of Spain. It tests your knowledge of the Spanish constitution, and important culture, history, and society Spanish information. Its name is the CCSE. 
Remember when we requested that you don't stress? That's because not everyone has to take these exams. Some people are exempt.
You don't have to take the exams if you fall into the following groups: 
People who cannot read or write:

Some older people or people with low literacy levels might have difficulty reading and writing. They still have to take the exam, but they can do it in a different way, like speaking or using other methods that suit their abilities. 
People with disabilities or learning difficulties:

Some people have disabilities or difficulties that make it hard for them to take the test like others. This can include blind people, people with hearing problems, or those who struggle with attention or learning. If their disability is significant (at least 65%), they may get special arrangements for the exam, like having more time or someone to help them. 
Foreigners who studied in Spain:

If you studied in Spain and completed certain levels of education, like Compulsory Secondary Education (ESO), high school, professional training, or a university degree, you don't need to take the CCSE exam. You just need to show your educational qualifications to prove you studied successfully. 

Ibero-Americans do not have to take the DELE language exam.
Minors also don't have to take the DELE exam.
Please keep in mind that these exceptions depend on the rules set by the Ministry of Justice, and each person's situation is different.
Integration
Spain wants to know you can integrate into the community, and they will check that you are working to do so. This requirement assesses your involvement in Spanish social and cultural life. Factors such as community participation, adherence to local customs, and knowledge of Spanish history and culture are taken into account.
Therefore, by actively participating in Spanish society, you demonstrate your commitment to becoming an integral part of the country's fabric and add to its vibrant multicultural landscape.
Good Character
Maintaining "good moral conduct" is also a part of obtaining Spanish citizenship. Therefore, you must provide evidence of your clean criminal record in order to become a citizen.
These prerequisites serve as the foundation upon which your path to citizenship is built. While they may seem daunting, they serve to ensure a fair and transparent procedure for all everyone. 
Now that you have a clear understanding of the Spain citizenship requirements, let's delve into the procedures involved in obtaining Spanish citizenship.
Spain Citizenship Procedures: Navigating the Pathway
Gather the Necessary Documentation
As with any legal process, paperwork plays a crucial role in applying for Spanish citizenship. You will need to collect various documents, which may include:
Valid identification card and passport
Proof of residency
Language proficiency certification
Evidence of financial stability
Birth certificate
 … and a certificate of good conduct from the country of the person's origin
Gathering the necessary documentation is an important initial step that requires attention to detail and organization.  It's advisable to start this process well in advance with a professional to ensure that you have all the required paperwork ready when applying for Spanish citizenship, as the above list is meant as a reference, and your circumstances may require additional documentation. 
Submitting Your Application
Once you have gathered the required documents, you can submit your application for Spanish citizenship. When collaborating with a Digitaal Law Boutique like Lexidy, the legal professionals will assist you in submitting the application online with the help of a Digital Certificate. Ensure that your application is complete and accurate to avoid delays or complications.
Submitting a complete and accurate application is crucial to avoid unnecessary delays or the rejection of your application. Double-checking all the information and seeking professional guidance can significantly increase your chances of success.
Application Review
Once your application is submitted, it undergoes a thorough review by the relevant authorities. They will assess your eligibility based on the Spain citizenship requirements we discussed earlier. This process may take several months, so it's essential to be patient.
The application review stage involves careful scrutiny of your documentation and evaluation of your compliance with the Spain citizenship requirements. Stay patient during this period… it may take longer than you expect for the authorities to assess each application.
Notification of Decision
After the authorities complete their assessment, you will receive a notification regarding the status of your application. If approved, congratulations! You're getting close to obtaining Spanish citizenship. If your application is rejected, you will be informed of the reasons for the decision and may have the opportunity to appeal.
Receiving the notification of decision is a pivotal moment in the path toward becoming a citizen. If approved, it marks the achievement of a significant milestone. If your application is rejected, understanding the reasons and exploring avenues for appeal with a professional are the best next steps toward becoming a Spanish citizen.
Oath of Allegiance
Upon approval of your application, the final step is to take the oath of allegiance to Spain. You have up to 180 days from the approval date to take this oath. Your options to do so are through applying with a notary public or at the Civil Registry. 
Take an oath of allegiance (or, as the Spanish call it, the Oath of Nationality) is a symbolic act that solidifies your commitment to becoming a Spanish citizen and upholding the country's values and laws. Taking the oath of allegiance is a profound and heartfelt moment that signifies your dedication to embracing Spanish citizenship and becoming an integral part of the Spanish community. It's a testament to your commitment to the country and its people.
Lexidy Benefits During The Immigration Process
Navigating the complexities of Spanish citizenship requirements and procedures can be overwhelming, especially if you're unfamiliar with the legal landscape. This is where working with experts in Spanish immigration law can lend a helping hand.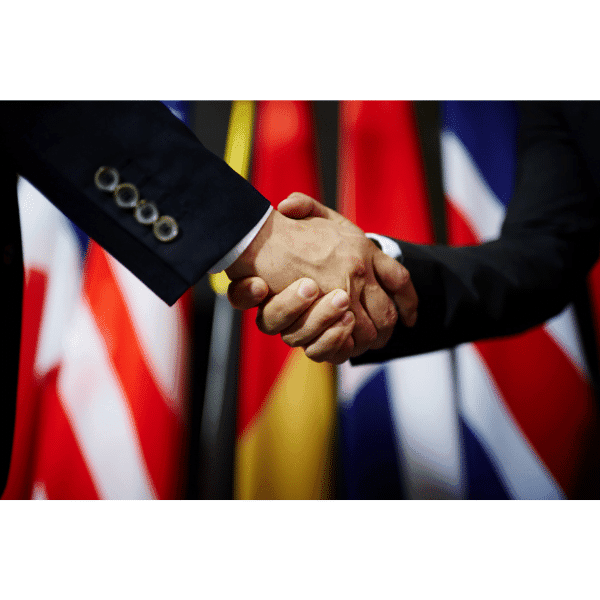 1. Guidance the whole way: Lexidy's team is made up of experienced immigration lawyers well-versed in Spanish immigration laws and procedures. They will guide you through each step of the process. That way, you can meet all the Spain citizenship requirements and submit a strong application.
They will handle the paperwork, liaise with the authorities, and ensure that your application proceeds smoothly, saving you time and stress.
2. Tailored Solutions: Everyone's circumstances are unique, and the team at Lexidy understands this. We provide personalized solutions, taking into account your specific situation and crafting a strategy that maximizes your chances of obtaining Spanish citizenship.
3. Multilingual Support: Language barriers should never hinder your pursuit of Spanish citizenship. Lexidy's team is proficient in multiple languages, including English, Spanish, French, Portuguese, Greek, and Italian, among others. They will communicate with you in your preferred language, ensuring clear and effective communication throughout the process.
4. Complete Coverage: Lexidy's services extend beyond citizenship help. They offer a wide range of legal services, including immigration advice, property law, and business law. Whether you're seeking help with purchasing property in Spain or establishing a business, we can assist you.
Take The First Steps To Become A Spanish Citizen
Now that you've uncovered the path to Spanish citizenship, armed with knowledge about the Spain citizenship requirements and procedures, you can take the first step toward your dream.
Remember, the process may seem daunting, but by teaming up with an expert legal professional, you can apply with confidence and peace of mind. Contact our team through the form below to start your journey today.