The climate, the good food, the hospitality, the low cost of living, and the tax benefits have made Portugal, more and more, the destination of choice for foreigners who look at Portugal not only as a great holiday destination but also as a good place to invest and live. Notwithstanding, and following the recent media coverage regarding the Prime Minister's press conference, which took place on February 16th, 2023, the Portuguese Prime Minister announced a set of measures to review the regime of the residency by Investment in Portugal, known as Golden Visa, namely, what regards real estate investment options. Can this be the end of the Portuguese Golden Visa?
At this moment, naturally, everybody is full of questions and uncertainty reigns. In this sense, it is important to look rigorously at the objective data and proceed with caution.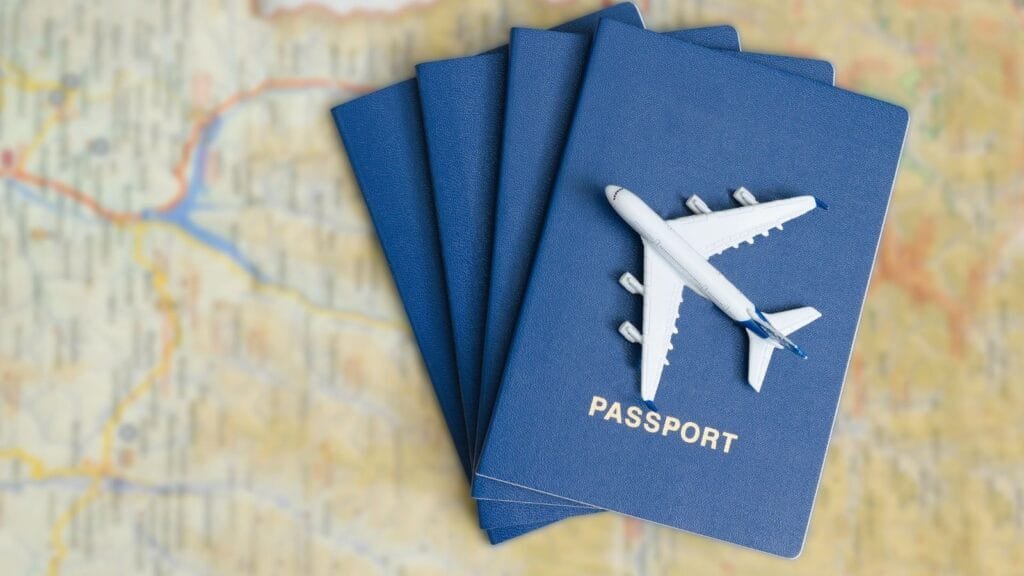 The potential End of the Portuguese Golden Visa is not the end of the world
From Lexidy, we have a message for you: the potential end of the Portuguese Golden Visa is not the end of the world for those looking for a plan B in a European sunshine country or a path for a second Passport!
In the following article, Lexidy will guide you through alternatives to the Portuguese Golden Visa. For those who really fell in love with Portuguese gastronomy, weather or culture, please note that the PASSIVE INCOME VISA (D7 VISA) remains very popular. This long-term residence visa for individuals who are retired has the following main requirements:
– Economic Means:
In order to apply for this residence permit, one of the main requirements will be to prove that you have sufficient financial means to reside in the territory:
Main applicant: 8.460 €/year;
Every additional adult family member: 4.230 €/year;
Every underage family member: 2.538 €/year.
– Health Insurance:
For this residence permit, you will need to have a health insurance policy with coverage in Portugal.
– Application Process:
The application has to be presented before the Portuguese Consulate/Embassy in your country of residence and the Portuguese administration has 2 months to resolve it (it can take up to 90 days).
– Validity:
This permit has an initial duration of 2 year and can be renewed for periods of 3 years. You cannot leave Portugal for more than 6 months in a row or 8 months per year in order to maintain the residence permit and be able to renew it.
– Time to apply for citizenship:
5 years of legal residency. But if your plans do not include living in Europe at the moment, there are alternatives (Golden Visa) in other countries and the advantage is that Lexidy, present in five European jurisdictions, can help you in these processes!
Find out, then, the most popular alternatives to the Portuguese Golden Visa:
SPANISH GOLDEN VISA
Overall, while the Golden Visa programs in Spain and Portugal share some similarities, the differences in investment and residency requirements, and tax implications may make one program more attractive than the other depending on an investor's specific circumstances and goals.
– Minimum investment amount:
Invest at least €500,000 in Spanish Real Estate
Invest €2 million in Spanish debt
Invest €1 million in Spanish companies or stocks
Invest €1 million in a Spanish bank deposit
– Residency requirements:
Portugal requires investors to spend a minimum of seven days in the country in the first year and 14 days in each subsequent two-year period, while Spain only requires one day per year.
– Tax implications:
In Portugal, investors can benefit from tax exemptions and reductions on their income and wealth taxes, while in Spain, the tax implications depend on the specific investment made and the individual's personal tax situation (our Tax Department will be pleased to assist you with this matter)
– Time to apply for citizenship:
10 years of legal residency.
GREEK GOLDEN VISA
The Greek and Portuguese Golden Visa programs have some similarities, but there are also some key differences. Here are some of the main differences:
– Minimum investment amount:
Invest at least €250,000 in Greek Real Estate
– Residency requirements:
The Greek Golden Visa allows you and your family to live in Greece. There is no limitation to how long you can stay. As a matter of fact, there is no minimum stay requirement either. The right to live in Greece comes with public healthcare and education benefits as well.
– Tax implications:
Both countries offer attractive tax regimes for foreign investors, but they have different tax rates and structures. While Portugal has a non-habitual resident (NHR) regime that offers
– Time to apply for citizenship:
7 years of legal residency. It's important to note that the requirements and regulations of both programs are subject to change, so it's always a good idea to consult with one of our Immigration lawyers for up-to-date information and guidance!
Lexidy is offering other options through the potential End of the Portuguese Golden Visa
At Lexidy we have assisted many investors over the years to complete their investments and obtain residence visas across the several jurisdictions where we are present. Feel free to reach out to us and schedule a call so we can understand together what the best route in your specific case would be!