Power of Attorney for Real Estate Invesments
Get a lawyer to represent you when buying Spanish property
What is Power of Attorney?
Power of Attorney allows an individual to grant power to another person to act on their behalf. This legal agreement allows a person to make real estate investments, like buying a house, or request personal document in Spain or Portugal without entering the country. 
Using Power of Attorney for Real Estate Transactions
Granting a legal expert Power of Attorney can accelerate and simplify the process of buying or selling a real estate asset.
The process of transferring the legal title of a property from one per son to another is called Conveyancing. However, the practice is very different in Spain compared with the US, Canada and the UK.
In Spain, a lawyer is not the guardian of the funds and, instead, acts as an intermediary and the guarantor of the client's rights. However, sometimes an investor cannot physically be in Spain to embark on a real estate transaction, so they turn to Power of Attorney instead. This allows the lawyers to perform actions that typically should be done by the client.
An experienced lawyer with Power of Attorney can help a client buy a property by accepting, modifying, sign and execute a range of activities that an individual would typically have to do in person. This includes handling mortgages and paying debts.
With Power of Attorney, conveyancing in Spain is much simpler and more affordable than the alternative. A lawyer will act in the client's best interests and conveys peace of mind. The powers can be as broad or as specific as the client wishes and are always unique.
How can a lawyer help me?
Our lawyers have helped to make all legal activities independently on your behalf. Many years of experience and market authority make our service reliable for all your needs. Our lawyer will help to issue power of attorney for your preferred person or on us as a part of remote service.
¨Trust us your GOALS¨
– Real Estate Team
What's Needed for Power of Attorney?
The parties must be identified as well as the powers that the person wishes to grant the lawyer.

The Power of Attorney needs to be agreed with a formal signature and this must be validated by a Public Notary.

If you reside in a different country from where the contract is signed, you must validate the Power of Attorney at your local Spanish embassy or consulate.
What's the Process For Power of Attorney.?
Gather the relevant documentation, like passports and proof of residence, as well as information about the property. This can take up to ten days.

Specify the terms of the Power of Attorney, which typically takes two days.

Sign the Power of Attorney in front of a Public Notary.

Stamp, or Apostille, the document or legalize it before the relevant authorities in the issuing country.

Send the verified documentation to Lexidy.
Find you Real Estate Lawyer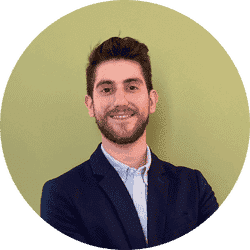 Frequently Asked Questions
Be happy. Join a community of satisfied and successful customers
Pit Rissiek
09:37 19 May 22
Absolutely Professional and worth-it Experience!I can highly recommend working with Carlota Llopart and Lexidy! Carlota and the team have gone beyond my expectations when it comes to owning and actually even driving the steps for my mortgage, the purchase of my flat as well as taxes filed. I have had an extremely difficult seller, but I was able to fully trust the team to guide me through this first acquisition.I have already recommended Lexidy to friends who had similar positives experiences and will continue working with Carlota and the team. Side note, me being German: Great value for money too!
Mariposa Avaria
19:50 05 May 22
Han logrado lo prometido, gracias especialmentea Alejandro
Miklos Horn
06:21 03 May 22
Most recent experience:We cannot emphasize how satisfied we were with Antonio (10/10 ⭐️), and everyone from Lexidy who helped us while purchasing a property at the beginning of the year. This law firm is one of a kind! It was the second time we worked with them (as the first time our purchase was unsuccessful), and they keep surprising us with their professionalism and attention to detail.It must be mentioned that everyone spoke English, and most of the communication was done online (especially good in case you want to have all the documentation backed up safely). Antonio also made sure to answer all of our questions even after finalizing the purchase – and we asked a lot –, so that we could understand each step along the way. We are returning customers of Lexidy as their expertise is outstanding in all areas. Thank you very much, Antonio and everyone who helped us!Previous review:We had the pleasure of working with Antonio while making an offer for a flat in Barcelona, and everything went surprisingly professionally and well. We were supported throughout the whole process in English (great plus!) and Antonio was always available, even when we had very short deadlines. Lexidy made sure to collect all the documentation that was needed from the seller, and did a really thorough job on negotiating the Arras contract and carrying out the Due Diligence. Even though we were unsuccessful in securing a mortgage in the end, we can only recommend Lexidy and Antonio for everyone who wants to avoid the administrative headaches that come with property purchase. We even received an unexpected discount in the end since the deal was not successful, and we will definitely be relying on the services provided by Lexidy should we need it in the future. Really satisfied with the service: 10/10!
Aleksandar Vorinski
08:12 25 Apr 22
I recently purchased apartment, got NIE and opened bank account with their help. I m satisfied with their service, they are accurate and responsible.
Simone Bech
11:43 22 Mar 22
I hired Alejandro to help me get my NIE. I needed the process to go fast, as my future workplace wanted me to start ASAP. Alejandro promised me that I would get it within 3-8 workdays, and he managed to do so. He made the process sooooo easy for me! I would recommend Alejandro any time.
Michelle Swallow
18:18 25 Sep 21
We recently retained the services of Lexidy Law Boutique to file our non-resident tax returns. As US citizens who own property in Lloret de Mar, Spain we were unfamiliar with the complexities of the Spanish tax system. Fortunately, we were able to benefit from the considerable expertise of Jose Garcia, Head of the Tax Department at Lexidy. He explained the procedure in detail to us and was extremely diligence and thorough throughout the whole process. What could have been a challenging situation for us became a very smooth process because of the expertise and capabilities of Jose Garcia and his staff at Lexidy Law Boutique. I would highly recommend the services of Lexidy Law Boutique.
A Striniqi
07:14 20 Sep 21
At the recommendation of a Portuguese friend of mine, I contracted the Lexidy Law Boutique in the period March - May 2021 for the purchase of real estate in Portugal. Due the pandemic, most of the communications and consultations happened online/remotely, but that did not have an adverse impact on their quality of services. After the first guidance and consultation on Portugal's immigration policies and real estate purchasing processes, the team handled efficiently the process of obtaining my NIF, the verification of legal and overall status of the property, the negotiation and drafting of the CPCV, the deed formalities and the registration of the transfer of ownership property with the municipal and tax authorities. Throughout the whole undertaking, the team was very helpful, passionate and thorough in answering all questions and provide clarifications and information as needed. They were very responsive and made sure they followed up the process in every step. I wish to thank particularly Bettino and Gabriel for their dedication, patience and valuable advice. Lexidy Law boutique is a trustworthy partner that will facilitate your immigration and real estate projects and I highly recommend them!!
Matt Pavlovich
11:18 15 Sep 21
A great group of very knowledgable lawyers. They've been very helpful in matters of immigration, international taxation, and real estate. Very highly recommended!
Great full service firm that provided our family professional legal services surrounding our move to Spain. Included assistance with both Visa application and real estate purchase. Highly recommend
Idriss Dhifallah
13:10 31 Aug 21
Before being directed to Lexidy we have tried few lawyers but none was as reactive, professionnal as lexidy. Buying in spain is a stressful and lengthy process but having lexidy in our corner made us confident we will close everything smoothly. We have dealt with Antonio Valdes and Alejandro Cano both showed a very high level of professionalism and reactivity. The pricing is fair and they offer an all in solution for peace of mind. Can not recommend any better!
Sarah Whitehouse
12:08 31 Aug 21
Both José and David have been extremely helpful in informing me about various legal procedures in Spain. I highly recommend Lexidy for anyone looking for honest and insightful legal advice in Spain. Thank you both!
Gail Robinson
18:48 05 Aug 21
Lexidy guided us through the purchase of an apartment in Barcelona. It was quite complicated; we were in New York and because of the pandemic had to do everything remotely. This would have been impossible without the sound advice--in English!--and help of various lawyer at Lexidy, particularly Alejandro Cano. They even inspected the apartment because we couldn't see it in person and arranged for us to open a bank account. Since Lexidy is the only law firm i Barcelona we've worked with, I can;t compare them to others there but working with them was certainly easier than dealing with U.S. law firms. Highly recommended!
Keeta Kimura Morales
11:26 29 Jul 21
Muchas gracias a Alejandro Cano por el buen trato, personalizado y profesional, en la operación que requerimos de sus servicios. Fue una operación muy larga y complicada, fuera de toda normalidad y que en la mayoría de casos hubiera sido imposible cerrar de forma positiva.Por lo que muy contentos del resultado, pese a las adversidades.
Branden Bickel
23:28 21 Jul 21
I am a retired real estate lawyer in California. Another lawyer referred me to Monica Isern Lopez of Lexidy in Barcelona for an immigration problem. I found Monica to be prompt, thorough and highly professional. I will turn to her and Lexidy whenever I have a similar problem in that region. I highly recommend her law firm.
Jennifer Yeung
11:39 21 Jul 21
The best service you could get with a law firm. In my personal experience, Alejandro is very helpful and efficient, he could explain to you cristal clear terms with the process of an acquisition for a foreigner. I highly recommend them as your attorney on your behalf.是我经历过的最好的服务,作为法律供应商。亚历山大非常好,他很有效率,英语也很好。如果你作为外国人去西班牙投资,一个快速回应,英语很好,对购买过程熟悉的合作伙伴必不可少。非常推荐他们!当然,我最初也是朋友推荐过去的,服务超出想象的好。
Dan Briere
11:40 14 Jul 21
Alejandro was personal, attentive, and responsive while assisting me in obtaining my NIE in Spain. Overall - the process took less than two working days - weeks shorter than I was quoted by other firms. Alejandro has also been helpful in introducing me to others from the Lexidy office who have assisted in answers related to immigration and taxes. I will recommend Lexidy to others and look forward to working more with them moving forward.
Nicolas Schindler
08:14 14 Jul 21
Alejandro and his team did an amazing job! Looking for to working with them in the future again!
Bushra Husain
17:18 17 Jun 21
It was a pleasure to work with Alejandro and Antonio while living in the US! They helped us navigate the entire process of purchasing a house in Barcelona, and were extremely responsive and helpful with numerous questions! They are also very knowledgable and gave excellent advise with various issues. We could not have done this without their help!
Next Reviews